Nick picks his four top trends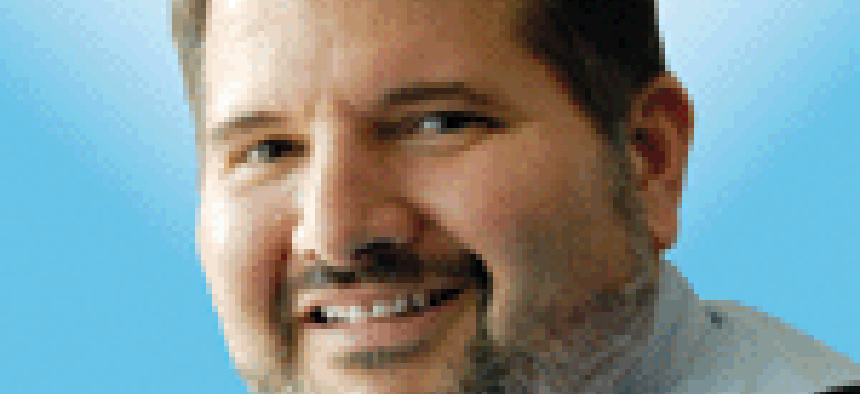 Editor Nick Wakeman shares four trends that he thinks will have a lasting impact on the market. Do you agree? What is he missing?
I've been asked to speak to a group next week that will include investors in the government market, as well as executives from government contractors.
I'm a bit nervous, to be honest. My usual speaking role is as a moderator, so I get to set the stage, do introductions and ask questions.
But my role will be reversed this time. They want me to prepare about 15 minutes worth of remarks and then take questions.
I've decided to focus on four issues, or more precisely, questions, that are outstanding in the market today.
I don't have a position on these questions for the most part, but I think they are important topics worth paying attention to over the next two to three years. I want to float these out to everyone to see if I'm on the right track, and if I'm missing anything that's a bigger deal. You'll notice sequestration isn't among them.
Question 1: The long-term impact of low-price, technically acceptable contracting. How will this affect the health of government contractors, as well as the quality of work that is being done for the government? I think the answer can be both positive and negative.
It'll be positive where customers and contractors both understand that value can still play a role in the equation. And that will depend on the definition of technically acceptable.
The negative answer will be where the customer's focus is squarely on price at the expense of everything else.
Question 2: How will the contractor-customer relationship improve? To hear many people describe it, the relationship between contractors and the government is at an all-time low. You have bid protests, audits, constant pricing pressures and a general atmosphere of distrust.
Probably the best cure is a better educated and trained government workforce. Experience is critical, too. This will take time, so it might be years before there is improvement here.
Question 3: Cloud computing. While I believe cloud computing is here to stay, and has tremendous potential, will it become the go to business model for government agencies? And if so, how will that change the business models of government contractors?
Right now, it seems most of the large contractors have established cloud lines of business, but will they reach a tipping point where cloud or everything as a service is their primary business?
Question 4: Public markets versus private equity. We've seen two phenomenons in recent years – public companies being taken private, such as SRA International and Sotera. We've also seen private equity swooping in and being the buyer of large spinouts of companies, such as TASC and the SI Organization. And we've seen the stock of public companies struggle.
There are myriad reasons: slower growth, tighter margins, the draw in Iraq and in Afghanistan. It has been hard for public companies to meet those quarterly expectations. It's also driven them to streamline, and perhaps make deeper cuts than is really healthy.
But private equity has a different investment model, and the strong cash flow and predictable customer-base that government contractors have continue to make this market a good place to invest.
My question is what impact will this have on the market? More acquisitions? Less acquisitions? A re-emergence of a strong mid-tier? None of the above?
Those are my four talking points that I think will get me through my 15 minutes. Hard to tell what the questions will be, but I've never been shy about saying I don't know. I'm hoping I'll get some feedback from the audience on what they think.
But right now I want your feedback. Am I on a good track? What would your four talking points be?