Does low-price contracting put incumbents at risk?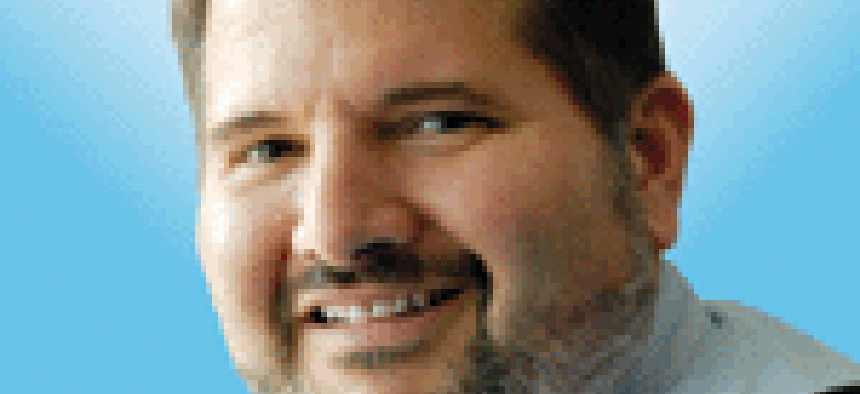 Incumbents' traditional advantage on recompetes might be evaporating in this era of low-price, technially acceptable contract. And it might be worse if they do win.
When the low-price, technically acceptable contracting era – and yes, it is an era, not a phase – began, the conventional wisdom was that incumbents would be favored.
The thinking was that they would win most of these contracts, since they were entrenched with the customer and know the work intimately.
Well, it looks like the conventional wisdom is wrong.
Reports are surfacing that incumbents might actually be at a disadvantage.
Speaking at the annual Morrison & Foerster Mergers & Acquisitions Outlook conference, financial analyst Edward Caso of Wells Fargo said he's seen data that shows the win rates plummeting for incumbents during recompetes for contracts.
Caso referred to a report from the consulting firm Wolf Den Associates that win rates for incumbents were looking more like win rates for new business, which is typically around 30 percent.
He shipped me a copy of the report and its list of Top New Federal Market Realities. It includes the warning: "Recompetes can no longer be taken for granted and, for the first time ever, incumbency is a double-edged sword."
Why the double-edged sword? Well, because even if the incumbent wins, it has to do so with pricing that can be 20 percent to 30 percent lower than the preceding contract. Several speakers spoke about this pricing pressure on recompetes and contract extensions.
That's a huge amount of pressure on any company.
During a later panel at the conference, which is co-sponsored by Ernst & Young and Washington Technology, Brad Antle, CEO of Salient Federal Systems described the competition for recompetes as a free-for-all.
"Incumbents are losing because they have to bid the incumbent [and more expensive] workforce," he said. "They don't come to the bid with a clean sheet of paper."
The advantage has shifted to the challengers, who often can bring innovation, flexibility and new ideas that the incumbent cannot.
"The biggest challenge for incumbents is to get out of their own way," he said.
For any company to grow in this market, they have to take business away from other companies. "You have to think that way," Antle said. "You have to be creative."
One area of creativity for Salient is agile development, and applying some of those principles to how it manages its employees.
"You have to be able to move people on and off work because you can't have a standing army," he said. "It's a different approach to managing your workforce."
The takeaway for me is that surviving the low-price era is going to take more than accepting lower margins. It's going to take some creativity and some luck.