Jumper's lament: SAIC won't grow without split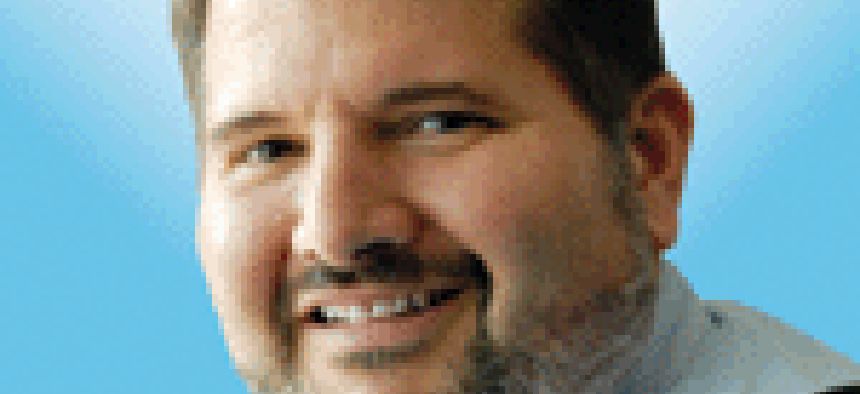 John Jumper lived up to his reputation as a straight talker Thursday morning, when he told the audience at the Northern Virginia Technology Council Tech Titans breakfast that Science Applications International Corp. just can't grow with its current structure.
That's the drive behind the company's decision to split into two separate companies.
Since it's founding in 1969 by Robert Beyster, SAIC has hired entrepreneurial individuals, and equipped them to build and grow a business.
"As long as you are growing your revenue, you're fine," Jumper, former chief of staff of the Air Force said. He took the reins at SAIC in March. "But that's how SAIC ended up with 10,000 contracts and almost as many missing patrols."
The model that Beyster loved, and that saw SAIC become a $6.4 billion company when he retired in 2004, just doesn't scale, according to Jumper. (I think Beyster would disagree – see my earlier blog.)
"We can't grow," Jumper said. The company currently has $11 billion in annual revenue.
The decision to split came from a short list of alternatives, and the move frees both the high margin science and technology business and the lower margin IT and technical services business from organizational conflicts of interest restrictions.
Unencumbered by OCI concerns, both businesses will be able to pursue more opportunities and a broader customer base. The two businesses also will be structured differently, particularly the IT and technical services business, so that it can be more competitive.
Jumper said that decisions on leadership for the new company and its headquarters location will be announced soon. The Northern Virginia crowd applauded when he told them the headquarters for the new business would be close to SAIC's Tysons Corner, Va., location.
The company is approaching the split and the myriad adjustments and movements the company must go through as a project, which they are calling Gemini. Doug Wagoner is leading that effort, which makes me wonder if he is in the running for the leadership role in the new company.
While the decision to split caught many people by surprise, Jumper said that the employees knew something had to be done. "I think there is a sense of relief now that they know what will be done," he said.
Some of the other highlights from his talk include:
Sequestration. It is a growing risk, though he believes it will be delayed. He doesn't think the lame duck session of Congress will have enough time to pass a longer term solution.
Cybersecurity. "People don't understand the threat," he said. Firewalls no longer provide the level of protection they once did. "It's not about playing goalie anymore; it's about managing the threat."
Next big business opportunity. There will be few to no new major systems being bought by the government, particularly defense. The opportunity is in integrating the systems that are in place so they can share information and lead to better decisions.
His acting career. Jumper had a small role in an episode of the science fiction show, Stargate, when he was Air Force chief of staff. The part was a real stretch; he played the Air Force chief of staff in the Lost City, Part 2, episode when aliens appeared in the Oval Office at the White House during an attack on Earth.