Cloud computing leaves the hype behind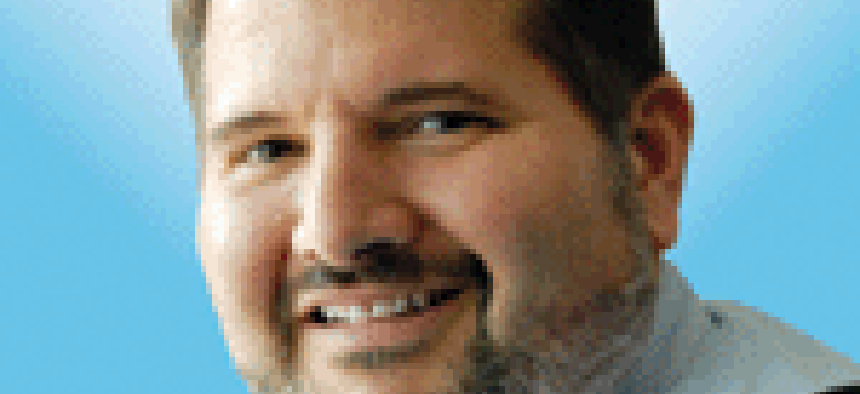 Cloud computing grows up as more agencies and contractors turn to a new model for IT solutions.
Cloud computing is growing up and is maturing into a stable market for government contractors.
For several years, cloud computing was in the hype phase. Grand pronouncements were made about flexibility and power, and above all else, cost savings. Like many new technologies, it seemed like cloud computing was the silver bullet for any IT challenge that came down the pike.
Yes, there were plenty of naysayers who talked about security challenges, and others who questioned the ability of cloud computing to really save organizations money.
But the argument against cloud computing shifted more than a year ago; it was no longer an "if" discussion, but a "when" discussion.
At the same time, cloud computing didn't live up to the hype of those early years. The savings are difficult to measure, and yes, security remains an issue. In short, cloud computing is no silver bullet.
But don't think cloud computing has failed or isn't significant. It's big and important and is an enabling technology that can be transformative.
In short, cloud computing has survived its hype phase and is now a reliable area of business.
Recently, I visited Verizon's Terremark facility in Culpepper, Va., where I had a chance to talk to Susan Zeleniak, president of Verizon Federal.
As agencies get new mandates, they are turning to the cloud first because traditional procurement and budgeting processes take too long, she said. The White House has been a big proponent of cloud computing, with its Cloud First initiative and the Digital Strategy.
But one of the biggest changes is that agencies finally have the procurement vehicles in place to buy cloud services. "And that took a while," she said.
There is the General Services Administration blanket purchase agreement for cloud infrastructure services that Verizon is one of the contractors on. That was awarded over a year ago. GSA recently awarded a BPA for email as a service. The Alliant contract also is being used for cloud services.
She said that Verizon Business is probably responding to a new cloud opportunity each week as both a prime if the need is for infrastructure or as a teammate.
The current crop of cloud vehicles are very transaction based, said Aileen Black, vice president of public sector for VMWare, which provides virtualization technology that is heavily used in data centers.
Those contracts "are really giving them a taste of the cloud," she said. Those contracts also will lead to more complex uses of the cloud.
The cloud is shifting the decision-makers from the IT shop to the application and mission owners because they want results quickly, Black said.
I'm also seeing a growing number of contractors who have invested in the cloud, and have real business units pursuing opportunities.
It is particularly interesting that companies whose bread and butter was putting butts in seats to support their customers, and were therefore the most threatened by cloud computing, are embracing the model.
Call it a survival instinct because they saw dollars going to the cloud and shrinking for traditional IT support.
And, of course, there is still an important role for systems integrators. Zeleniak told me that projects where there is a need for intense professional services are usually primed by a traditional systems integrator.
In fact, Verizon is a subcontractor to General Dynamics on the Army private cloud contract.
"The SIs have a lot of knowledge of how the customer and the government works," she said.
The biggest remaining struggle for cloud computing is the learning curve with government buyers who need to shift from writing specifications for an IT need to writing service level agreements.
"They are used to buying things, now they have to buy a service," Zeleniak said.
But that shift is happening, and the cloud isn't going anywhere.