Nick's website pet peeves or 6 ways to tell your story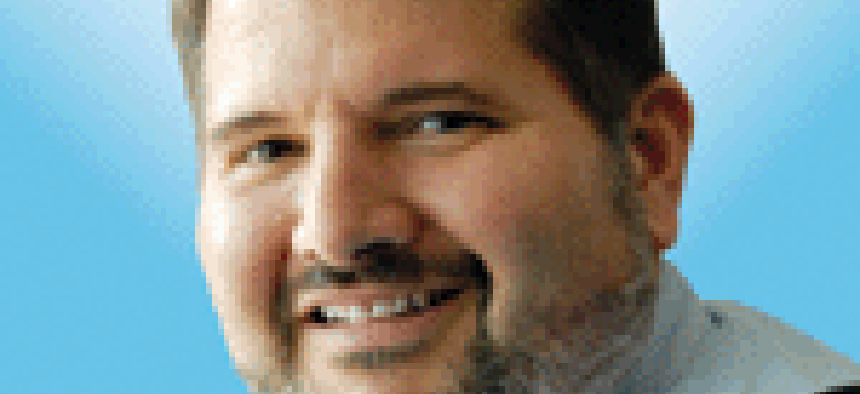 Editor Nick Wakeman breaks down what he likes and doesn't like about corporate websites.
I spend a lot of time looking at company websites each day.

Generally, I'm looking for what I think is very basic information, and it's frustrating how often it is hard to find.

So if you want to stay on a reporter's good side, here are six bits of information that should be easy to find on your website.

1. Location of the corporate headquarters. I don't need a mailing address, but the city and state would be nice. Washington Technology was guilty of this for several years, but if you want to send me a Christmas card, our mailing address is right at the bottom of the page.

2. The name of your CEO. It is shocking to me how often this information is the most closely guarded secret on a company website. A nice to have is the names and titles of business unit leaders. Be proud of your leaders; don't hide them.

3. Media relations contact. Yes, this is often missing, even from the press releases companies post on their websites. Major pet peeve: Clicking on the contact us link and getting sent to a form. I want a name, email address and phone number; I'm not going to fill out a form. Look at how large companies do it. Here is an example from General Dynamics. You might not have that scale, but it shows clearly who to contact and that's the point.

4. Number of employees. I'm sure there is some reluctance here but it is a great piece of information to have. If you are a new company to me, it helps me place you in the market. If I know the company, it tells me something about your growth. It helps round out the picture of who you are.

5. Annual revenue. I know private companies don't need to state annual revenue, but publicly traded company do. Why not have a page that lists that information? Too often I find myself digging through Security and Exchange Commission filings or quarterly earning reports to determine how big a company is or what they did in the past year.

6. Lines of business. What are the four things your company does best? Don't list 20. Or how is your business organized? What are your operating units? Clearly state that information. It tells me what you do and how you do it. CACI International has a good example of how to present what you do and what markets you serve.

Those are the basics. Think about it as telling your company's story. You want to have this kind of basic information presented in a clear, concise manner that is easy to find.

There are some other items that I put in the nice to have category:
Whether you are trying to reach the media, customers or prospective employees, your website is one of your best tools. Just don't forget the basics.