For new owner, GTSI a dream come true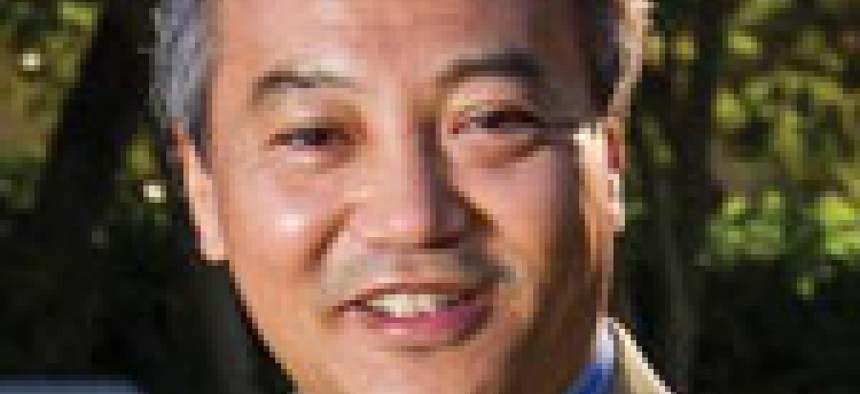 Where does GTSI's new owner, Unicom Global, see opportunities ahead in the government market?
Corry Hong sounds practically sentimental when he talks about the debt of gratitude he feels for the United States and the aid the U.S. government provided to South Korea when he was coming of age in the 1970s.
"When I was growing up, we had nothing there and I saw tremendous support from the U.S. government. They even provided milk," said the founder and CEO of Unicom Global. "It inspired me to come to the United States and work hard and dedicate myself to be a partner and part of the U.S. economy."
Now with Unicom's purchase of GTSI Corp. completed for the $76.7 million, Hong has the opportunity to provide hardware, software and services directly to the government on a large scale.
While Hong calls the acquisition a "dream come true," the motivation behind the acquisition is not driven just by a boyhood sense of gratitude, but by opportunity.
Government agencies are struggling to cut costs from their operations and Unicom's large family of hardware, software and services now have an established channel to the market through GTSI, he said.
The need for agencies to modernize their IT systems plays to Unicom's strengths, he said.
The company, which counting GTSI now has 21 business entities, develops a host of products and services based on IBM zEnterprise, IBM i, Unix, and enterprise and open systems software products and services.
Unicom, of Mission Hills, Calif., provides large-scale enterprise software, computing hardware, IT services, telecom equipment and services, IT real estate, such as data centers, and IT financing services.
"We believe we can combine our intellectual property with hardware, software and services and deliver cheaper and longer term solutions to the government," he said.
But GTSI, ranked No. 73 on the 2012 Washington Technology Top 100, was not acquired simply as a foothold in the market. Hong said he was impressed by the leadership and employees and the long history of service to the government.
The plan is to keep the senior leadership team in place and retain the GTSI name, at least for now. The company is in the process of acquiring Network Engines Inc., a maker of telecommunications appliances.
"NEI, GTSI and Unicom management and employees will gather and discuss branding and simplifying our brand to continue serving our customers," Hong said. The NEI acquisition is expected to close later in July.
Hong is fully aware of the troubles GTSI went through nearly two years ago when it was suspended because of allegations it was using small businesses as a front to funnel dollars set aside for small businesses to itself.
"We carefully reviewed all the ramifications and history and progress," Hong said. "I felt strongly that GTSI's new management handled it very well. The risk of those problems has dissipated."
Acquisitions will continue to be part of Unicom's growth strategy with three to four deals a year. Hong targets mid-cap companies that are traded on NASDAQ and on the exchanges in London and Germany. The transparency of publicly traded companies makes acquisitions easier and quicker to complete, he said.
"We really like companies that are 20 or 30 plus years old. You can see a pattern of their growth and you can identify their strengths and weaknesses," he said.
The growth opportunity in the government is similar to what Unicom is seeing in the commercial market space including application modernization, mobility, smart computing, data analytics, data storage, cloud computing, social media, and IBM zEnterprise and Power 7 solutions.
"There are over a trillion dollars of legacy applications owned by the government and Fortune 500 companies. At some point someone has to provide mobility, cloud computing, modernization and data analytics," he said. "That's the core of the next round of challenges that the government will face."