Is GD building a health IT juggernaut?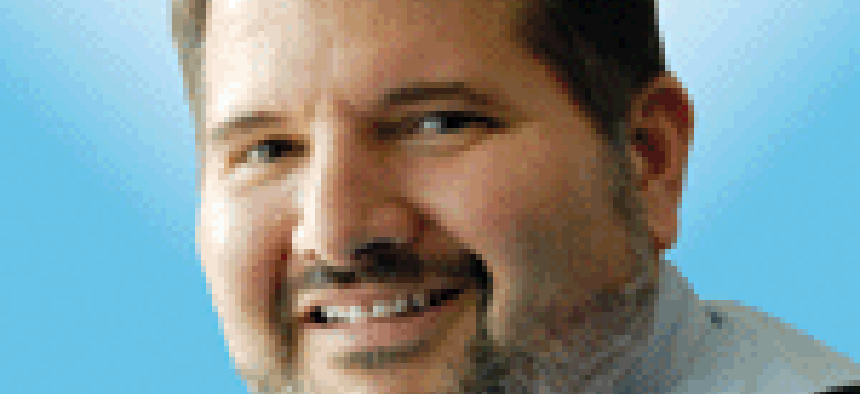 The acquisition of Vangent by General Dynamics creates a new premier player in the health care market. What strengths does editor Nick Wakeman see coming together?
There is little not to like about General Dynamics buying Vangent Inc. for $960 million.

Its track record of growth and its ability to deliver quickly on large complex projects has made Vangent one of the jewels of the mid-tier, which I'm defining as companies with $200 million to $1 billion in annual revenue.

That General Dynamics is out shopping for a major acquisition in the IT space also is not surprising given the state of the traditional defense market. As the defense spending gets squeezed, GD and other contractors face a shrinking defense market.

And acquisitions are one surefire way to replace lost revenue.

In the case of Vangent, GD is buying a company that is experiencing strong growth, especially when you consider that Vangent's lucrative Census Bureau contract ended this year. The contract to process Census forms brought in $166.8 million in 2010, according to Vangent's filings with the Securities and Exchange Commission. But it'll see virtually none of that revenue in 2011. Even so, at the current revenue rate, Vangent likely will hit about $720 million in 2011, only $41 million off of 2010's total of $761.8 million.

In other words, the other parts of the business are growing fast enough to nearly off set a $166.8 million drop in revenue.

Another factor that makes Vangent an attractive acquisition target is how its contract mix is changing.

As of July 2, 40 percent of the company's contracts were fixed-price, compared to 27 percent of the contracts a year earlier. Cost-plus contracts stood at 54 percent as of July 2, compared to 69 percent a year earlier, according to the SEC filings.

This means is that Vangent is making great progress in shifting more work toward higher margin, fixed-price contracts. Vangent also is a prime contractor on 81 percent of its revenue, a good indicator of a company that has close customer relationships and has more control over its destiny.

But if you pull a layer or two back, it looks like GD isn't just buying revenue and growth potential. There also is a strong strategic fit between the companies in the health care arena.

A quick caveat: Both companies declined interview requests so I'm drawing my conclusions from public documents, company websites and statements they made when announcing the deal.

First, General Dynamics has health-care related capabilities in claims processing and automation services, benefits management systems, program integrity and fraud protection, data management and analytics, compliance services, and custom health IT services and solutions.

Their customers include the Military Health System, the Centers for Medicaid and Medicare Services, the U.S. Army Medical Command, Navy, Air Force and Walter Reed Army Medical Center.

One of its marquee programs is the Medical Communications for Combat Casualty Care or MC4, which is a medical information system that lets the military create a lifelong electronic medical record for each soldier.

Vangent's health work appears to be complimentary to what GD is doing. Vangent's customers include the Centers for Disease Control and Prevention, Federal Health Architecture Program Management Office at Health and Human Services, Nationwide Health Information Network, Health Information Exchange Open Source, the 1-800-Medicare contact center, the Centers for Medicare and Medicaid, the Military Health System and the Department of Veterans Affairs.
It's capabilities include business process outsourcing, contact centers, e-filing solutions, health IT interoperability, systems integration, information exchange solutions, workflow management and program management.
According to Vangent's SEC filings, the HHS is its single largest customer, accounting for 48 percent of the company's revenue.

So it is safe to say that Vangent is bringing a $500 million a year or more health care business to GD's already established business. GD doesn't break out their health care revenue or customers in their SEC filings, so I can't really estimate how big the combined health care businesses will be.

Vangent gives GD a strong civilian health care presence to compliment its military health work. So General Dynamics should be one of the premier health IT players in the market once this acquisition closes.

The bigger question now is how will GD integrate Vangent into the fold and not weaken the results the company has been producing. GD does have a track record of bringing in large acquisitions with the deals it made for Anteon International and Veridian Corp. But those transactions happened at a different time in the market when budgets were growing and money was flowing across the government.

Health care is one of the parts of the market that is expected to grow in the current environment. But it is also one of those areas where everyone is trying to rush grab a share.

Competition is fierce which puts pressure on pricing and makes cost controls paramount. And perhaps that's another reason while this combination makes sense.