How to do well in worst of times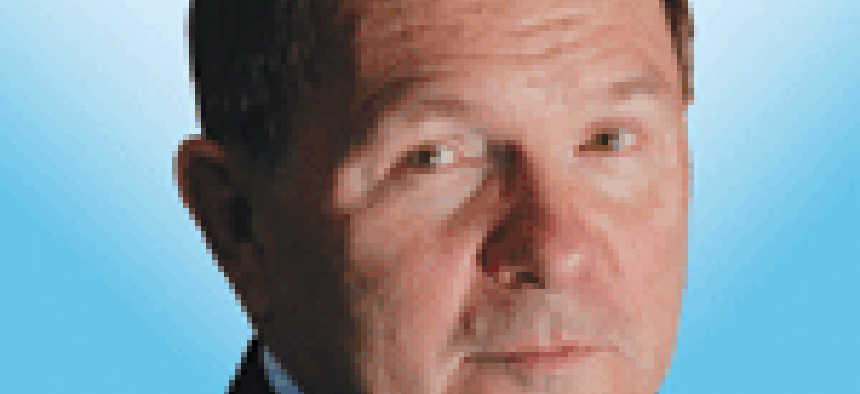 Today's tough market requires business development professionals to rethink how to win new business.
Bill Scheessele (wmscheessele@mbdi.com) is chairman and CEO at MBDi, a business development professional services firm.

"It was the best of times, it was the worst of times.… [W]e had everything before us, we had nothing before us…" — "A Tale of Two Cities," Charles Dickens
Dickens' novel depicts life in London and Paris during the French Revolution in a period of radical social and political upheaval. Centuries of an absolute monarchy collapsed in three years. French society underwent a transformation as feudal, aristocratic and religious privileges evaporated. Social concepts of hierarchy and tradition succumbed to enlightened principles of citizenship and inalienable rights.
Today, Dickens might describe the upheaval in the government contracting industry similarly by comparing the gushing revenue growth environment of a few years ago with the lean and mean reality now.
Doing business with the government is never easy, with the myriad procurement directives and reams of requirements inherent in this industry. But before the current crisis hit, there was an abundance of government business. Revenue growth was almost a given, even when your prospect Rolodex grew stale or your business development and capture process was less than stellar.
Today, it is post-revolution. Previously successful BD professionals now experience the worst of times with shrinking budgets, postponed awards, evaporating earmarks and corporate downsizing, with round after round of layoffs. The most striking turn of events is how the business acquisition process was transformed in the aftermath. Some industry BD professionals lament that their prospects have evaporated.
But I contend this revolution might be better for us all in the long run.
Although business was flowing, the true art of business development was lost in the flood of gushing opportunities. Good times made peddlers out of BD professionals and turned business partners into vendors. Merely responding to your pick of RFPs or checking off boxes in your 90-step capture process meant you likely got the deal. If you were diligent in executing the what and when stages of your system, you won your share of business, and revenue flowed. This occurred even if you lacked professional training in customer engagement or how to build long-term, trust-based relationships.
Times have changed, and with them the worn-out and characterless ways of acquiring enough business so you can make your numbers.
In the midst of this chaos, you have a choice: Keep doing what you've always done to win business and find out that it no longer works or rise up and embrace enlightened ways of pursuing business in partnership with your customers.
Because affordability is the new mantra in procurement, efficiency the new pursuit, and best value the necessity, it should come as no surprise that predictable, clichéd processes no longer apply. The old method of developing business positions you in the middle of a desperate mob attempting to keep a share of the revenue streams. Worse yet, being desperate to reach revenue growth objectives, some individuals might be tempted to use questionable methods to do so.
As one vice president recently shared, he and his BD team found it necessary to relearn business development in this new environment. They embraced a new way of acquiring business and practiced how to design a deal with their customer. They now strive to understand the situation from their customer's perspective and then craft the opportunity in collaboration with their client to the mutual benefit of both parties.
With ever-increasing budget deficits clouding the landscape, mastering the art of BD is in everyone's best interest.
Embracing a new approach to BD might mean the best of times for revenue growth are still ahead, and we still have everything before us.