Dell: Technology is the solution, not the problem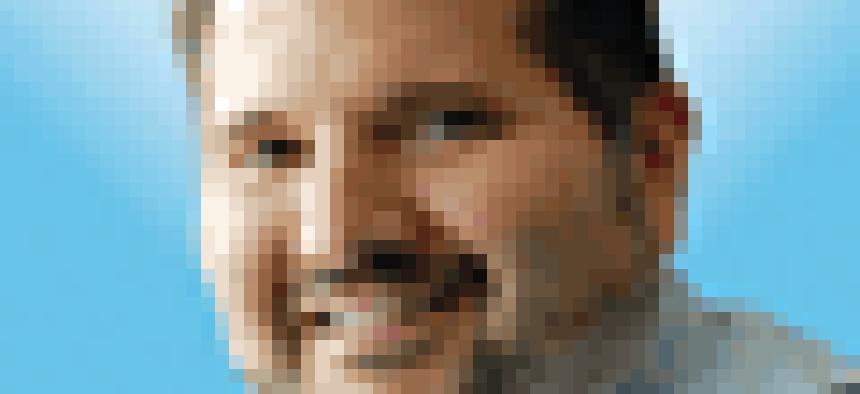 Competitiveness, the future of computing and love for the channel mark Michael Dell's comments during a talk at a Northern Virginia Technology Council event.
Overall, he was informative and funny at times. Again, I'm jealous.
First, let me get a little jealousy out of my system. It still gets me that Michael Dell isn't 44 years old yet. He will be this year, as he joked during a talk at a Northern Virginia Technology Council event today (Feb. 3), but he isn't yet.

He and I were in college at the same time, but I was ... doing other things, while he was launching Dell Inc., a $61 billion a year company.

Deep breath.

No matter how you feel about his products, there is no denying that Michael Dell is a visionary leader of the information technology industry.

It was the opportunity to hear some of that vision in person that pulled in 700 people to the NVTC event.

Some highlights:

*Dell (the person) said several times that he was an early supporter of the role IT can play in the stimulus package, particularly broadband.
"Broadband means fiber," he said. "We need fiber to the home. Other countries are way ahead of us."
*He is concerned about the potential for trade wars as the United States and other countries look at taking a more protectionist stance in their economic policies.
*The IT industry still has plenty of growth potential on a global scale. "There are 7 billion people in the world and maybe 1 billion are connected to the Internet," he said. "I still get excited about the potential of the industry to change the world."
*Health care is an important market sector for Dell (the company). "When I go to a doctor's office, I see lots of files. You see more technology at the grocery store," he said.
*Energy is another important sector.
*Dell also sees potential for IT in the science and research field. "A lot of the problems are essentially about needing more computational power," he said.
*One of his big concerns about the bailouts and the stimulus package before Congress is that there isn't enough talk about competitiveness.
*He doesn't see cell phones becoming the computer of the future. A cell phone can offer a window into the Internet and the rest of the world, but it is a small window, he said. People eventually want to move up because they can't see enough data on a cell phone screen, no matter how powerful the cell phone.
The smallest screen on a Dell device is 9 inches; in the future Dell will likely have devices with smaller screens, but there will always be different sizes of devices and different screen sizes. "I see it more as a continuum," he said.
*In the near term, the hot technologies Dell (the company) is interested in include mobility, virtualization and cloud computing.
Longer term, it is the man-machine interface and bioinformatics.
"Basically, our job is about making people more productive so we spend a lot of our time thinking about customer requirements," he said. 
He estimated that Dell as a company has 2 billion conversations a year with customers.
*The channel is the fastest growing segment of Dell's business — this from a company built on direct sales.

Channel sales account for $12 billion of Dell's sales. The company has more than 40,000 partners.
"We have a lot of products that are under distributed," he said. For example, Dell partners are using Dell products to build data center and storage solutions that they then sell, he said.
*A fact you might not know: Dell does $1 billion in business selling what Dell (the person) called, "the Brains in the Bigger Machine." For example, a Dell computer inside an unmanned aerial vehicle.