Infrastructure and people are critical to growth and independence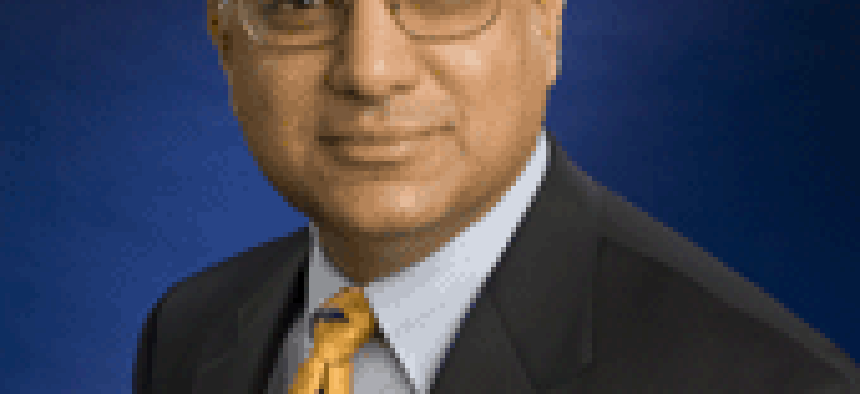 Small businesses need infrastructure and people to grow and stay independent.
Computer Sciences Corp., Science Applications International Corp., CACI International Inc., SRA International Inc., ManTech International Corp. ? all very successful large businesses.And all were small businesses only 20 or 30 years ago.Yes, there is life after small business, and it does not necessarily involve selling to a large business.However, in the intensely competitive marketplace where we operate, it takes a lot of planning and proper execution to continue to grow a no-longer-small business and remain independent.The government does an exceptional job of creating opportunities for small businesses to take an idea from its inception and grow it into a thriving enterprise that creates jobs and contributes meaningfully to the well being of our nation.In the eyes of our government, once the small business it helped grow reaches a specified revenue or employee threshold ? for many government procurements, a $25 million revenue threshold in the technology industry ? it becomes a "large" business, no different than Lockheed Martin Corp.($42 billion), Northrop Grumman Corp. ($32 billion), General Dynamics Corp. ($27 billion), CSC ($17 billion) and SAIC ($9 billion).Welcome to the mid-tier!So, how do you compete when you have other small businesses vying for your best customers, whom you can't support as a "small" business anymore, and at the same time fend off large businesses competing for everything that's not small? If you realize your dilemma after you become large, it is already too late.If you want to continue to make your business grow, remain independent and become a true large business, you must start planning and executing very early in your business life cycle.Let me focus on one of the several aspects of that planning ? building the infrastructure and management team.Because of the government's inherent function to protect and responsibly spend taxpayers' dollars, government contractors are subject to a number of complex rules and regulations.Having a strong infrastructure allows a business to operate in compliance with those rules, protecting the business, its shareholders, and employees from running afoul of the law.However, beyond the compliance issue is the fact that the infrastructure required for compliance also carries with it several important components necessary to successfully to make your government contracting business grow.It requires strong leadership and skilled professionals to carry out the functions. Tools are needed to keep track of progress and report back to the government and to senior corporate management. Key aspects of a strong infrastructure include: As your fledgling business grows into a large enterprise, that list grows to include other aspects of government contract audit programs and business audits.Yes, it can be overwhelming but, thankfully, you can keep building the infrastructure as your business grows and with the help from very capable advisers. Another key aspect to growing your business and keeping it independent ? in fact, the most critical aspect ? is attracting and retaining the best professionals, managers and leaders for your team.At every stage of your business, it is crucial to attract the best people to your team, people who can expand the depth and breadth of your company's capabilities. It is important for leaders in a small and growing firm to be brutally honest about their own strengths and weaknesses, and to hire professionals in areas where the company is weak.Executives often fear losing control by bringing in leaders who are better than they are in one or more respects. However, one of the most critical aspects of growing and remaining independent is to realize that you become much stronger and gain a lot by giving up a lot.This means that you as a leader must learn how to focus on your areas of strength and delegate responsibilities to others in areas where you are not as strong. This one act alone, when executed properly, can help vault your business into the big leagues and increase your chance of staying independent.
Corporate ethics.
Avoiding conflicts of interest in contract services.
Accurate time-keeping procedures.
Accounting, finance, contracts management, subcontractor and vendor management.
Teaming and non-disclosure agreements.
Security clearance administration.
Protection of classified information.
Human resources management.
Customer-employee conflict resolution.
Management of employee benefits.
Timely recruiting of skilled talent.
Facility operations.
Protection of government-furnished equipment.
IT infrastructure and tools to safeguard critical customer and company information.
IT tools to manage and report contract progress, and to help identify, bid and win new business.
Policies and procedures to acquire and maintain industry certifications such as ISO 9001:2000, CMMI, ISO 20000, PMP, and independent quality and assurance programs.
Shiva Krishnan (shivk@induscorp.com) is chairman and chief executive officer of Indus Corp.