Survival Guide: Jim Bogaty, technology executive and vintner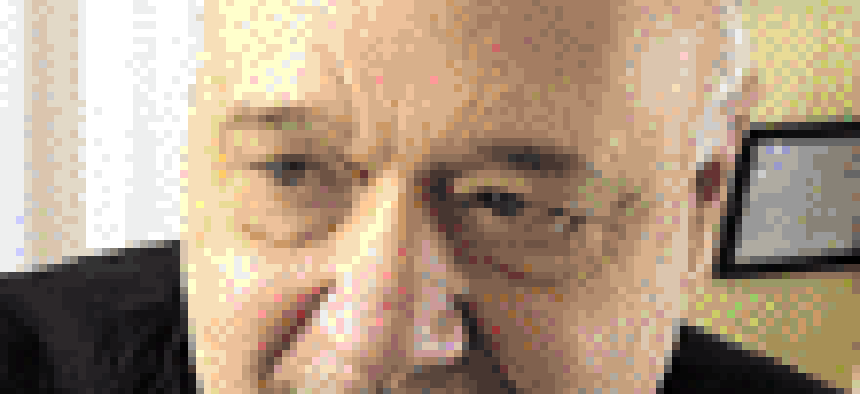 Jim Bogarty, tech entrepreneur and vintner
Dan Gross
Jim Bogaty downsized when he retired from AT&T Corp. in 1996, selling his horse farm and moving to a smaller home. But retirement didn't last long. A year later, Bogaty went back to work, this time at Computer Associates International Inc. In 1998, Bogaty and his wife, Della, traded in-town life for a 100-acre farm in Berryville, Va., where they planted grapes and built a winery. Last year, Bogaty became vice president and chief operating officer of American Technology Services, a Reston, Va., provider of information technology services to government, and Veramar Vineyard opened to the public. Staff Writer Gail Repsher Emery spoke with Bogaty about the parallels between the technology and wine businesses.
WT: How is the wine business similar to the technology business?
Bogaty: Any grape will make wine, but it takes a good grape to make a great wine. It's the same in the IT business. You have to have good people to make great solutions.
WT: How is nurturing a vineyard like growing a business?
Bogaty: In a vineyard, you plant your vines, and it's three to five years before your fruit is harvestable. In the federal IT sector, it's 18 months to three years before you get a real hit in the government contracting business. You've got to be around, you've got to have a reputation and you've got to establish your credibility.
WT: In the wine business, many things are out of your control, such as weather and insects. What has this taught you that you can apply to the technology business?
Bogaty: You have to watch the vines very carefully. But you learn a trick. At most good vineyards, at the end of the rows, there is a rose bush. Most people think it's there for aesthetics. It's not.
The rose bush becomes the early warning to the grapevine. The rose bush will start shriveling, and you can identify the reason: lack of water, mildew, pesticide. It gives you a three- to five-day warning for what you need to do to your grapevines. You've got to trust these early warning signals.
It's very similar in the IT business. I haven't found a rose bush in the IT business, but I keep looking. It's more like you look at tea leaves.
The IT business is relatively flat in the consumer marketplace, but there is significant growth in the federal space, so that's your signal to be moving into the federal market. That's your rose bush, if you will.


WT: It's generally understood that Virginia wines are inferior to California wines because Virginia vineyards are younger. How does this affect your business?
Bogaty: Most people think California chardonnay is one of the best.
At the Virginia Governor's Cup, our chardonnay won the gold medal. At the Indy International Competition at Purdue University in Indiana, against 3,622 vineyards, our chardonnay beat the Germans, the Italians, the French and the Californians. At the Virginia State Fair, we won the gold medal as the best chardonnay in the state.
And my piece de resistance is that at the Jefferson Cup Invitational, where they only invite 300 of the best wines in the nation, we won the Certificate of American Merit for one of the best chardonnays.
Our problem is not inferior product. Our problem is educating people that Virginia has some of the best wines in the marketplace today.
WT: Why doesn't the wine industry adopt screw tops?
Bogaty: The screw top gives you the best seal on a wine bottle, as opposed to cork or synthetic cork or another closure device. The issue is tradition and snob appeal. When I get as big as [Robert] Mondavi or [Phillippe de] Rothschild, I'll put a screw top on, because everybody would know I have the best wine. But until either they do it or I get that big, I'm going to go with the traditional cork.
WT: Is anything in the tech industry done just because it is expected?
Bogaty: Traditionally, a government solicitation tells you what they want the results to be. They don't tell you the problem. You may have a better solution. It may even be a cheaper solution, but because they say in the solicitation, "I want you to do X," that's what you have to do.
The procurement process needs to change to look at my problem and how I solve it, rather than my requirements, fulfill them. ... It is changing a little. I look at a hundred solicitations a day. Only 1 percent to 2 percent gets it. There is still a long way to go from the cork to the screw top. *