San Diego Deal Has CSC Thinking of More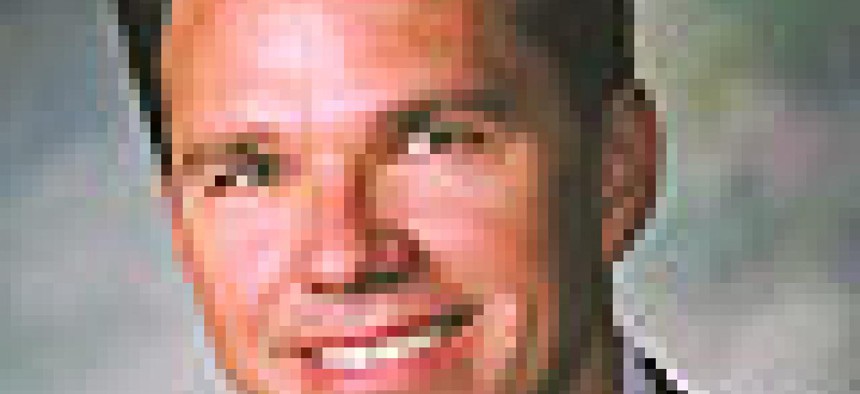 Computer Sciences Corp.'s big contract win in San Diego County has given the company a potent calling card as it attempts to replicate its planned technology outsourcing work with other state and local governments.
By Steve LeSueur, Staff WriterComputer Sciences Corp.'s big contract win in San Diego County has given the company a potent calling card as it attempts to replicate its planned technology outsourcing work with other state and local governments."San Diego County could be a ground-breaking activity for this market," said Richard Jennings, vice president of the Technology Management Group's Western Region for the company and CSC's lead executive for the project. Other municipalities have been in contact with county officials and are watching the project closely, he said.But while the San Diego project has revived hopes that full-scale technology outsourcing will catch hold with local governments, neither Jennings nor other industry officials expect an immediate stampede in this direction."San Diego will act as a test bed, but the vast majority of engagements will continue to be selective outsourcing" in which governments outsource pieces of their information technology functions, such as data centers, desktop management or applications development, said James Macaulay, a public-sector analyst with Dataquest, a research arm of the GartnerGroup, Stamford, Conn.State and local government spending on IT outsourcing is expected to grow by about 25 percent annually, from $1.25 billion in 1998 to $3.82 billion in 2003, according to Macaulay.There will be a significant amount of interest in the San Diego project, with visits from other jurisdictions and case studies of the process, but governments will want to see the actual results before jumping in, said Tom Davies, a senior vice president for Internet services with Federal Sources Inc. of McLean, Va."Other municipalities will follow, but it will not be a parade," he said.San Diego County's Board Aug. 26 unanimously approved a seven-year, $644 million contract to the CSC-led Pennant Alliance team to provide a full spectrum of information and telecommunications services to the county, including applications, telephones, networks and desktop and data center operations. Other major vendors on the team include Science Applications International Corp. of San Diego, Lucent Technologies Inc. of Murray Hill, N.J., and Pacific Bell of SBC Communications Inc., San Antonio.Nearly 300 county IT employees will become eligible to join either CSC or SAIC when the planned transition to the private vendors occurs Dec. 13.Although CSC is one of the top five systems integrators in the federal government market, the company has not been a major force in the state and local government arena. The company generated nearly $2 billion in 1999 revenue from its federal government work, but less than $100 million from state and local governments, according to estimates by Federal Sources Inc. The company has annual revenue of $8.2 billion.CSC's state and local customers include Illinois, where CSC is helping the state with its human resources and revenue systems, and Connecticut, where the company is developing an automated personnel system. CSC is also assisting the Minnesota Public Employees Retirement Association in overhauling its retirement planning programs. CSC officials did not provide cost figures for these projects."The state and local market place hasn't been a priority for CSC," said Davies.The San Diego County win, however, raises its prominence and gives CSC a significant presence in the state and local government arena. Nevertheless, company officials said they have no plans to change their strategy for capturing more work in this market. The company, for example, does not have a separate unit or office for state and local government work, but instead handles these projects though the relevant commercial business units, such as outsourcing or systems integration.But if state and local governments start pursuing larger IT outsourcing projects similar to the San Diego deal, CSC will be ready to jump into the competition, said Jennings.When asked whether there was a minimum threshold for outsourcing projects in which CSC would participate, he said, "We won't rule out any projects, but will evaluate each on its merits." XXXSPLITXXX-By Steve LeSueurThe next major technology outsourcing opportunity among state and local governments could be in Japan.The Gifu Prefecture, a regional government with a population of about 2 million, is considering a full-scale outsourcing project that could be worth $15 million to $20 million annually over five years, according to Akira Wantanabe, a representative of the Gifu government who is stationed in Los Angeles.Wantanabe last month met with San Diego County officials to learn how the county went about selecting a vendor to take over its information technology functions. "The system in San Diego is a very good example for us to follow," Wantanabe said.Like San Diego County, Gifu is looking to outsource a full range of IT services, such as data centers and desktops. But telecommunications would be excluded.Gifu would be the first Japanese government to outsource its IT services if it proceeds with the project, Wantanabe said. The government wants to begin that work in 2001.To help guide their decision, Gifu officials have asked Electronic Data Systems Corp. of Plano, Texas, to evaluate the government's information technology organizations and services and make recommendations on possible areas for consolidation and improved efficiency, said Maureen Cronley of EDS marketing and sales in Japan. In addition, EDS was tasked to assess how to expand the local economy through IT industry development.Companies that could compete for the Gifu outsourcing contract include Computer Sciences Corp., EDS, IBM Corp., and Japanese companies Fujitsu Limited and NEC Corp.