Author Archive
Nick Wakeman
Editor-in-chief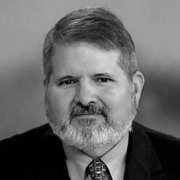 Nick Wakeman is the editor-in-chief of Washington Technology and joined the publication in 1996 as a staff writer. He's a graduate of Bridgewater College and earned a masters degree from American University. When he isn't writing about government contractors, he's thinking of cooking large pieces of meat over fire and dreaming of ways to embarrass his two sons. Follow him on Twitter:
@nick_wakeman
.
Companies
The three-decade market veteran will oversee business execution and strategic growth initiatives.
Contracts
Work will focus on new technologies and procedures to validate capabilities before they go to the field.
Companies
The $590 million acquisition will bring more defense, intelligence and national security customers as well increase QinetiQ's capabilities.
Contracts
The program supports 124,000 users at more than 3,000 locations across the country.
Contracts
The Defense Health Agency is looking to weed out potential conflicts of interest before they could arise.
Companies
As one piece of revenue winds down, company executives point out to investors other areas that are setting a course for future growth.
Contracts
The contract covers digital transformation efforts for Navy surface ships.
Companies
The defense giant shifts over the CISO from one of its other business units.
Contracts
A pair of protestors are claiming the Centers for Disease Control and Prevention went against its solicitation in awarding a $100 million health care contract that supports Sept. 11 survivors.
Companies
A more decentralized model is in place so the leaders overseeing day-to-day operations can have more autonomy.
Contracts
Family ties do not show there was a conflict-of-interest in this enterprise IT contract, according to a new bid protest ruling.
Podcasts
Keeping Leidos' pipeline as the federal technology market's largest company full is the job of its Chief Business Development Officer Debbie Opiekun, who in this episode explains the company's philosophy of pursuing opportunities.
Top 100
We put that question (and many others) to Peraton Chief Growth Officer Mike King regarding the company's integrations of Perspecta and the former Northrop Grumman IT business.
Contracts
The company will work on the largest data base of health care information in the world and facilitate its analytics functions.
Contracts
A new contract with the moniker Digital Bloodhound will focus on protecting the ground-based networks that manage Space Force assets.
Contracts
The Federal Emergency Management Agency awarded a disaster training services contract to Leidos without adequately explaining why, according to a new bid protest decision.
Contracts
The $91 million task order with the Army Corps of Engineers remains up for grabs.
Podcasts
George Batsakis and Jerad Speigel share with Editor Nick Wakeman the strategy and vision behind their rebranded digital transformation company Groundswell that was built through three acquisitions over seven months.
Contracts
Under a $95 million contract, the company will provide technical and professional services to the Innovation and Technology Research hub.
Rankings
Put in a submission for the 2022 Washington Technology Fast 50 if you see your company as one of the government market's fastest-growing small businesses.