Author Archive
Nick Wakeman
Editor-in-chief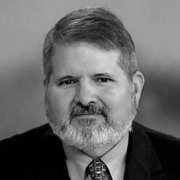 Nick Wakeman is the editor-in-chief of Washington Technology and joined the publication in 1996 as a staff writer. He's a graduate of Bridgewater College and earned a masters degree from American University. When he isn't writing about government contractors, he's thinking of cooking large pieces of meat over fire and dreaming of ways to embarrass his two sons. Follow him on Twitter:
@nick_wakeman
.
Contracts
Three protestors want back in on a competition to provide a range of agile IT and digital support services.
Companies
Barbara Graham joins SAIC as a senior vice president and will be responsible for strategy and business development functions for this $1 billion-annual revenue portfolio.
Opinion
A newly-released Government Accountability Office bid protest decision raises several questions about the law that bans agencies from using certain telecom equipment from China-based companies.
---
Companies
Wes Postol will focus on the company's defense and civilian cybersecurity portfolios.
Companies
Meadowgate Technologies is launching a new strategy with its hire of three-decade national security veteran Tom Lash.
Contracts
President Biden's fiscal year 2024 budget request appears to lay the groundwork for technology and professional opportunities, no matter what the final numbers add up to.
Opinion
Contractors have lived and worked in war zones since the Sept. 11 attacks, a fact government agencies do not acknowledge enough.
Opinion
The agency running this $50 billion IT contract is working to send out a "preliminary notification" of potential winners instead of announcing final awards.
Companies
ASRC Federal will add more than 240 employees supporting the Defense Logistics Agency after the $350 million deal closes.
Contracts
The National Oceanic and Atmospheric Administration wants the crafts to work alone for 30 days or more as they collect data in calm and rough seas.
Contracts
The National Institutes of Health's IT acquisition hub could still make awards, but will have to certify that its need to move on this $50 billion contract is urgent.
Opinion
Some service-disabled, veteran-owned small business claim they are at a disadvantage in competing against joint ventures for places on this $60 billion Veterans Affairs IT vehicle.
Contracts
To meet its mission of ensuring safety and effectiveness of medical products, the Food and Drug Administration wants to tap the rich vein of data inside electronic health records.
Opinion
The agency running this governmentwide $50 billion IT contract sounds ready to announce who won, but will even more protests follow?
Contracts
Hidden from sight for more than a year, a newly-released bid protest decision shows why even a winning contractor can find reasons to make such a filing.
Opinion
In talking to investors about why his time is now, Roger Krone also cites what boards of directors have to do as part of the succession planning process.
Contracts
GDIT successfully argued it was at a disadvantage in how the Veterans Affairs Department evaluated proposals.
Contracts
The National Institutes of Health organization running this $50 billion procurement says it has discovered inconsistencies in the source selection methodology.
Contracts
Bidders have a month to get their proposals together for the department's go-to IT contract vehicle that has a $60.7 billion ceiling.
Contracts
CACI International claims it did not have a chance to fully defend itself against conflict-of-interest allegations and otherwise would have stayed eligible for a $7.9 billion Army hardware contract.