Author Archive
Nick Wakeman
Editor-in-chief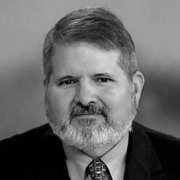 Nick Wakeman is the editor-in-chief of Washington Technology and joined the publication in 1996 as a staff writer. He's a graduate of Bridgewater College and earned a masters degree from American University. When he isn't writing about government contractors, he's thinking of cooking large pieces of meat over fire and dreaming of ways to embarrass his two sons. Follow him on Twitter:
@nick_wakeman
.
Opinion
Each bidder may be on the potential $9 billion contract, but their competition for work will be fierce and fuel advancements in battlefield tech.
Companies
The one-time competitors are now teammates for the effort.
Contracts
The incumbent wants another shot at a $145 million laboratory support contract.
Contracts
A handful of companies are taking issue with how General Services Administration is running this $15 billion governmentwide IT contract for small businesses.
Companies
Steady sales from ongoing contracts have more than made up for lost incumbent jobs as the company projects better growth than it had expected.
Companies
Madison Dearborn Partners is searching for more government technology companies to acquire.
Contracts
WT Insider members have access to this briefing on how small businesses can work with the Energy Department from Ron Pierce, director of the Energy office of small and disadvantaged business utilization.
Companies
George Mason University's business school and government contracting center accepts a significant donation from Attain Partners' founder Greg Baroni and his wife Camille.
Contracts
The National Institutes of Health's IT acquisition shop will rethink phase one of the competition for this $50 billion governmentwide contract.
Companies
Industry executives at a Washington Technology roundtable want more contracts that emphasize performance and the mission, but also say agencies face constraints in their processes and talent.
Contracts
The General Services Administration will look for ambiguities in the solicitation for software development and modernization work.
Companies
The Defense Intelligence Agency has twice chosen another company for the IT infrastructure work.
Companies
Like the incumbents before it, CACI failed to hang onto to this $343 million IT infrastructure contract and a newly-released bid protest decision explains why.
Companies
The company explains to investors its strategy for pursuing more technology modernization work with federal agencies.
Contracts
This governmentwide IT contract reserved for small businesses now has protests pending at the Government Accountability Office and in court.
Companies
The protestor in this U.S. Agency for International Development competition gets some solace despite an unfavorable ruling.
Companies
The one-time competitors are building a larger consulting firm but with the same mission: helping companies grow their government business.
Companies
A former Defense Department chief information officer cautions industry to stay away from sales pitches focused on collecting more data, which agencies already have too much of.
Companies
Hewlett Packard Enterprise is turning its attention to harder problems agencies face, such as the way they look at IT environments.
Contracts
Rejected bidders have at least some renewed hopes in their efforts to get on the governmentwide $50 billion IT services vehicle.