Author Archive
Eric Katz
Senior Correspondent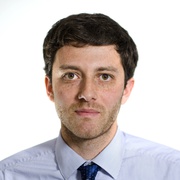 Eric Katz writes about federal agency operations and management. His deep coverage of Veterans Affairs, Homeland Security, the Environmental Protection Agency and U.S. Postal Service has earned him frequent guest spots on national radio and television news programs. Eric joined Government Executive in the summer of 2012 and previously worked for The Financial Times. He is a graduate of The George Washington University.
Companies
The upper chamber has bipartisan support for many of its funding measures and will look to put pressure on the divided House.
Contracts
See which agencies are getting the biggest funding increases, hiring orders and new policy initiatives in fiscal year 2023.
Companies
Lawmakers will now turn their attention to finalizing a full-year omnibus measure.
---
Contracts
Several hurdles still remain before the deal is done, including actually writing the funding measures.
Contracts
Lawmakers agree to drop controversial provisions, set up new deadline for lame duck Congress.
Contracts
The Senate is set to vote on a continuing resolution Tuesday that would fund agencies for 10 more weeks, but includes provisions many lawmakers oppose.