Author Archive
Edward Graham
Staff Reporter, Nextgov/FCW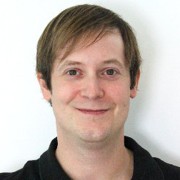 Contracts
VA officials told lawmakers  Wednesday that they oppose proposed oversight standards for the department's new electronic health record modernization program.
Companies
Greg Little, the Pentagon's inaugural deputy chief digital and artificial intelligence officer for enterprise platforms and business optimization, is leaving his position at the end of July.
Companies
Organizations are working to educate and train the next generation of professionals to fill critical cybersecurity vacancies, but observers also note private sector firms need to change their hiring practices to integrate this pool of talent into the workforce. 
---
Contracts
Lawmakers and Veterans Affairs Department officials expect the work to continue as planned, but internal communications indicate that Oracle Cerner laid off the clinical team that worked to implement new electronic health record systems.
Contracts
The Veterans Affairs Department is engaging more with smaller vendors to fulfill some of its projects as its chief information officer also is pushing back against calls for the agency to break large contracts into smaller pieces.
Contracts
The report found the absence of such goals has limited the Veterans Affairs Department's ability to measure user satisfaction with the new electronic health record system.
Podcasts
Adam Mazmanian of FCW and Edward Graham of Nextgov jump in for a review and look-ahead of two ongoing massive electronic health record integrations at the Defense and Veterans Affairs departments, the latter of which is the subject of intense scrutiny.
By

Ross Wilkers, Nick Wakeman, Edward Graham and Adam Mazmanian
Contracts
The Department of Veterans Affairs said it plans to delay future rollouts of the new EHR system until it is confident that the software "is highly functioning at current sites and ready to deliver for veterans and VA clinicians at future sites."
Companies
DIU's new director will now report directly to Defense Secretary Lloyd Austin part of a leadership "realignment."
Companies
The head of the Defense Department office that connects promising companies with private capital said they will "continue to advance these technologies and support DOD operations, even in tougher economic times."
Companies
The Defense Department organization tasked with connecting relevant tech companies to private capital says it is "monitoring national security-related impacts" stemming from the prominent startup lender's demise.
Contracts
After leading GOP lawmakers introduced legislation to terminate the deployment of VA's new electronic health record program, Sen. Jon Tester, D-Mont.—chairman of the Senate Veterans' Affairs Committee—said upgrading the system "has to be done."
Contracts
Brian Goodger, who has served as acting director of the National Institutes of Health Information Technology Acquisition and Assessment Center since 2021, will now helm the center in a permanent capacity.
Companies
The Veterans Affairs Department's ongoing efforts to recruit high-skilled professionals displaced by layoffs across the tech sector are helping to fill a host of vacancies.
Contracts
The $1.7 trillion omnibus introduced by lawmakers on Tuesday would spur on investments in cutting-edge technologies, cyber defense and space during the 2023 fiscal year.
By

Edward Graham and Kirsten Errick
Contracts
The research and support contract, awarded by the Defense Health Agency, has an eight-month base period with three option years.
Contracts
The Pentagon's chief information officer said the multi-cloud, multi-vendor JWCC contract will be awarded "in about a month."
Contracts
Amazon, Microsoft and SpiderOak will help the Pentagon's Defense Innovation Unit develop a space-based communications network.
Companies
The guidance from the Committee on Foreign Investment in the United States comes as legislators have been increasingly worried about foreign investment in major technology companies.
Contracts
Recent tests showcase how multiple drones can conduct real-time transfers of intelligence, surveillance and reconnaissance data to geolocate military targets.