Author Archive
Chris Riotta
Staff Reporter, Nextgov/FCW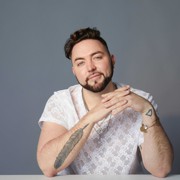 Chris Riotta is a staff reporter at Nextgov/FCW covering government procurement and technology policy. Chris joined FCW after covering U.S. politics for three years at The Independent. He earned his master's degree from the Columbia University Graduate School of Journalism, where he served as 2021 class president.
Contracts
The Cybersecurity and Infrastructure Security Agency is growing up as its mission to protect against cyber threats becomes ever more complex.
Contracts
The proposed rules would create new information sharing and incident reporting requirements.
Companies
A top Defense Department official described the private sector as "absolutely essential" in implementing the agency's new cyber strategy.
---
Companies
The Federal Cybersecurity Vulnerability Reduction Act aims to establish standardized vulnerability disclosure policies across all federal contractors. 
Contracts
The National Cybersecurity Strategy tasks the Office of Management and Budget with creating a plan to eliminate all vulnerable legacy systems from federal agencies within a decade.
Companies
The Office of the National Cyber Director wants software providers to "contribute back to the security of the open source software they depend upon."
Contracts
The nation's space agencies are leveraging new procurement techniques to get their hands on critical emerging technologies and maintain U.S. competitiveness.
Companies
Industry groups are raising censorship and privacy concerns over a ban of popular social media app TikTok on devices used by government contractors. 
Contracts
The total number of federal contracting dollars geared for small businesses hit an all-time high in fiscal 2022, but the actual number of contracts set aside for those companies continued a nearly decade-long decline.  
Contracts
From expanding space domain awareness to combating ever-evolving cyber threats, a top official detailed how the branch plans to leverage artificial intelligence in the near future.
Contracts
The administration is urging agencies to align their budget requests with recent guidance that prioritizes strengthening federal networks and systems against cyber intrusions.
Companies
The new resource center gives federal agencies and industry stakeholders access to tools as they work to fulfill new cyber supply chain risk management mandates
Contracts
The Space Force is leaning on rapid prototyping and new software pathways to keep up with the commercial sector and its growing suite of software and services for space, according to a top official. 
Contracts
Federal CISO Chris DeRusha said the new standardized approach to collecting self-attestation forms from third-party software providers could be released as early as this week.
Contracts
Digital information technology development programs may be the key to countering traditional government procurement lags when it comes to emerging technologies like artificial intelligence, a White House official said on Tuesday.
Contracts
The Senate Homeland Security and Governmental Affairs Committee approved 24 bills on Wednesday, many of which aim to secure federal systems and enhance government operations around data management and digital identity.
Contracts
A depleted workforce, lack of funding and barriers to information sharing across the public and private sectors are among several challenges these executives cite regarding the federal government's new sweeping cybersecurity strategy.
By

Natalie Alms and Chris Riotta
Contracts
The number of small businesses that received federal contracts in fiscal year 2022 was less than half the number that received contracts in 2012, according to a new report. 
Contracts
General Services Administration contracting personnel produced performance reports that were "often incomplete or not available at all," according to a new inspector general's audit. 
Podcasts
Courtney Bublé of Government Executive and Chris Riotta of FCW join to go over the Biden administration's "Buy American" push, new contractor regulations for climate reporting and cybersecurity, and the direction of best-in-class contracts.
By

Ross Wilkers, Nick Wakeman, Courtney Bublé and Chris Riotta