Author Archive
Allan Rubin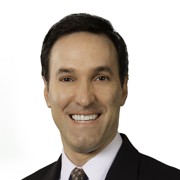 Allan Rubin is a senior marketing executive with nearly 20 years of experience in the public sector IT community. He has held marketing leadership positions at companies such as Conduent, Verizon, Arrow Electronics, and immixGroup. Connect with him on LinkedIn at https://www.linkedin.com/in/allanrubin/.
Opinion
As we wrap up this commentary series by marketing guru Allan Rubin, he explains why you need to tell a story and put the focus on outcomes.
Opinion
Large initiatives such as electronic health records are driving significant opportunities across a broad set of technologies including the cloud, cyber, wearables and artificial intelligence.
Opinion
This analysis explores the breadth and depth of opportunities in the federal market, including infrastructure, cybersecurity and artificial intelligence.
---
Opinion
Even in the best of times, sales and marketing alignment is a challenge but during a pandemic it is even more critical to your success.
Opinion
As you move deeper into the annual planning cycle, it is important to consider the internal sales job that is in front of you.
Opinion
Vendors shouldn't be wasting any time in engaging customers and finding way to help them through the transition and beyond. Here are six actions you should take.