All the things I wish I knew when I started my business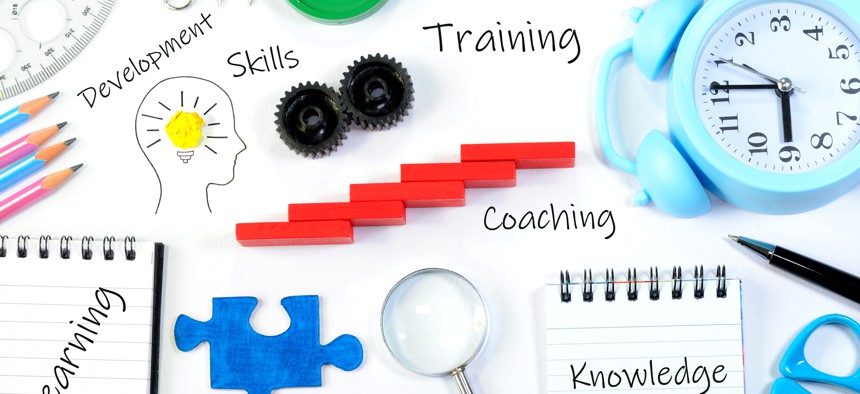 A company founder shares the lessons learned from startup to established player and breaks them down into five key areas every entreprenuer should focus on.
August 2022 marked 14 years since I founded my company, PM Consulting Group. I've been fortunate to make it this far; many companies don't. In looking back, it's both entertaining and a bit alarming to think about where I was at the beginning of this journey versus where we are as a company today.
Smart people starting out will muddle their way through until they find their unique formulas for success. But hopefully these insights can help flatten companies' learning curves and accelerate their successes – for the good of their employees, clients, and the nation. I know I would have appreciated the advice as it could have helped me avoid potential early pitfalls.
Here's 14 insights new business owners should consider – one for each of our 14 years in business.
Envisioning the Business
Seek Multiple Mentors – Even if you ignore all other advice, take this one seriously. Finding a mentor is wise for any new business owner, as mentors can provide insight, experience, and access to resources. No one mentor will have all the answers, so seek mentors in multiple areas. You will be amazed by how generous people are with their wisdom if you just ask.
Leverage Federal Small Business Programs and Contracts – If you plan to succeed in government contracting, take advantage of as many opportunities as you can early on. At the beginning of your venture, you are more likely to be eligible for special statuses (such as 8(a), Native- or minority-owned, women-owned, service-disabled veteran-owned, etc.). These designations can give you a leg up. Also acquire as many contract vehicles as you can to ensure you can compete for the exact types of work that interest you.
Create a Niche Up Front – Many small companies succeed at first but fail long term because they win many different contracts providing diverse services. For long-term success, identify and foster skills as an organization around a specific specialty or group of specialties. Trying to be all things to everyone will ultimately mean you don't have the depth you need for sustained growth. Know what kind of business you're best at, the kind of impact you want to have, and focus on that.
Building Your Team
Don't Try to Be Someone You're Not – Be honest with yourself about your personal strengths and weaknesses. If you're great at operations and weak at sales, for instance, bring in stellar salespeople as quickly as possible. Only by acknowledging your limitations can you build an effective team around you that hits all of the business' needs.
Hire Multi-Talented People First, Then Specialists – When you first start out, hire people who are eager to learn and can work in multiple core areas such as finance, operations, etc. That passion and set of diverse skills will serve you well when you have a small staff. When your business grows further, begin hiring subject matter experts (SMEs) for your core areas to ensure your business and clients have access to staff with in-depth expertise.
Building the Business
Build a Strong, Tailored Network – Rather than going to every meeting, conference, lunch event, etc., understand where and with whom you should spend your time. It is important to identify the right network of decision-makers and foster relationships with them through your existing personal and business connections. For years, I wasted time walking the floors at conferences big and small. Your time is better spent creating connections to the specific people and organizations who have influence within the agencies and projects with which you seek to work.
Articulate Your Value – When you know which prime contractors, subcontractors, and federal clients to target, make sure you clearly and concisely communicate why you and your company are great potential partners. "Here I am, I'm ready to work, here's what I can do for you and your organization." 
Partnerships Are Essential – At first, you probably won't have capital to hire all the SMEs you need, so you'll need to leverage partners to win deals. It's tempting to keep all the positions for yourself but think it through. When you pursue a deal, bring in partners for specific tasks so you can concentrate on what you do best. As an added bonus, if you garner a reputation for partnering well, your partners will be more likely to invite you into their bids as well. Companies that partner well outperform the market in their ability to grow.
Running the Business
Have Multiple Plans and Be Ready to Pivot – You never know what's going to happen, either good or bad. Brainstorming potential futures with your leadership team and having concrete logistics in place to quickly adapt to them on the fly will help your company make the most of evolving circumstances.
Demand ROI from Your Spending – New business owners by necessity often spend a lot of money to get going. As your profits increase, temper this kingdom-building mindset and ensure you're getting value for your money. Don't hire or purchase simply because you can. Only do so if it adds real value to your organization.
Pay Close Attention to Inflection Points – As you scale up operations, it's important to realize when you may need to change how your company fundamentally operates. You must know when to make certain investments, such as when you need to hire a specialist.
Looking Forward
Build in Slack Capacity – When I first started, I wanted every employee (including myself) to be as close to 100% billable. That's how you stay profitable, right? But once I realized our bases were covered, I discovered there is value in having a small amount of slack capacity in staffing. Having staff on hand who can quickly spin up new projects or collaborate across teams is a real advantage.
Manage the Business as an Asset – Building a business is an all-consuming labor of love that requires massive personal involvement, especially in the early years. To truly achieve your vision, you must ultimately make the hard choice to separate yourself emotionally from it and delegate duties appropriately. Otherwise, you risk becoming a bottleneck that throttles ongoing performance and potential growth.
Think About Your Plan for Exiting the Business – If you're building a thriving company, it will likely have to one day live without you. Whether you plan to sell it, pass it on to your children, hire a new CEO and then retire, or pursue some other option, you need to plan accordingly. By keeping your intended outcome in mind, you will make decisions every day that will help you build the right type of organization.
I've learned a lot in the past 14 years and will likely look back at this article 14 years in the future and laugh at all the things I don't know now. Starting and growing a business is a never-ending journey, and hopefully my experience will help smooth your travels.
---
Walter Barnes III is the founder and president of PM Consulting Group, a provider of international development and advanced healthcare solutions.