How governments are adapting to an endemic world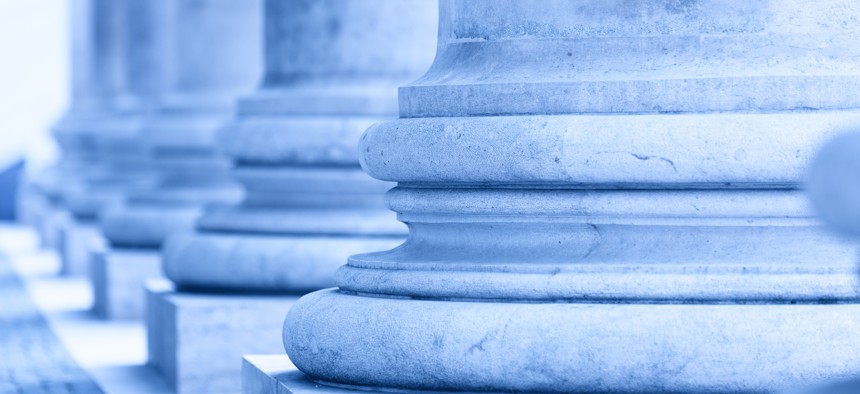 As the COVID-19 pandemic transforms into a persistent and endemic malady, government agencies around the world face the complex task of building for the future and preparing for new and emerging threats.
The struggle to become future-ready increasingly permeates government officials' thinking and planning — beyond the ongoing need to enhance agility, improve operations and rebuild trust. Around the world, we're experiencing transformational shifts in government agencies as they look to build long-term resilience to future shocks, overhaul and integrate systems for greater impact and make programs and services equitable and inclusive.
Bolstering resilience
Governments are working hard to guard against long-term societal disruptions.
Climate resilience has risen to the top of government agendas. More agencies now link climate action to their core missions, and city planners are looking to maximize data analytics to prepare for climate-related disruptions. Around the world, government agencies are increasingly investing in resilient infrastructure to withstand extreme weather events and to better protect disadvantaged communities.
Supply chain issues continue to create shortages for both suppliers and consumers. Governments are working to reduce external dependencies and increase resilience. Where it's impossible to reshore critical supply chains, nations are "friendshoring" supply chains by creating networks of trusted suppliers from friendly countries.
And as the labor market continues to shift, governments focus on rebalancing labor markets by investing in new policies, education, skills training, credentialing and employment frameworks.
Integrating systems
To tackle increasingly complex and interconnected problems, governments are working to strengthen collaboration between public-sector agencies and private-sector organizations. To that end, governments are catalyzing societal innovation by serving as an enabler, funder, convener and ecosystem integrator to accelerate solutions, link external capabilities together and advance next-generation technologies.
Government leaders are also breaking down barriers within and between agencies that have long stymied efforts to tackle complicated and systemic challenges by creating interagency structures that break silos and focus on responding to complex community needs. For example, 30 states have created "Children's Cabinets," with different departments working toward collective goals on issues from early childhood education to programs for disaffected youths.
In addition, many governments have established or enhanced the role of the chief data officer to eliminate widespread data gaps and incompatibility issues, improve effective data-sharing efforts and implement advanced data management tools.
The pandemic showed that an increasingly interconnected world is at a heightened risk of pathogenic spread — and illustrated how interconnection could help develop a collective and coordinated response to tackle a global crisis. Aided by increasing digitization, governments are collaborating with international organizations to build early warning capabilities, accelerate scientific R&D and build health capacities in low-income nations.
Government of, by and for the people
Governments are bridging the digital divide with more affordable and accessible broadband to expand access to remote work opportunities, education and job training platforms, and to telehealth. Agencies are also redesigning digital platforms, ecosystems and infrastructure to help disadvantaged populations access critical services and social care.
Governments are re-examining how to provide equitable, seamless and effective social services under shifting conditions. Social care leaders are increasingly integrating data across multiple sources to develop early interventions, adopting a human-centered mindset to design and deliver programs and providing more holistic "wraparound" support to benefits recipients
As government leaders engage in these forward-thinking efforts, they must take critical steps in the year ahead to bolster resilience, integrate systems and build stronger and more equitable communities for all Americans.
---
William D. Eggers serves as the executive director of the Deloitte Center for Government Insights. A noted expert on government reform, he has authored nine books, including: "Delivering on Digital," "The Solution Revolution," "If We Can Put a Man on the Moon" and "Governing by Network."