LPTA has no place in SATCOM contracts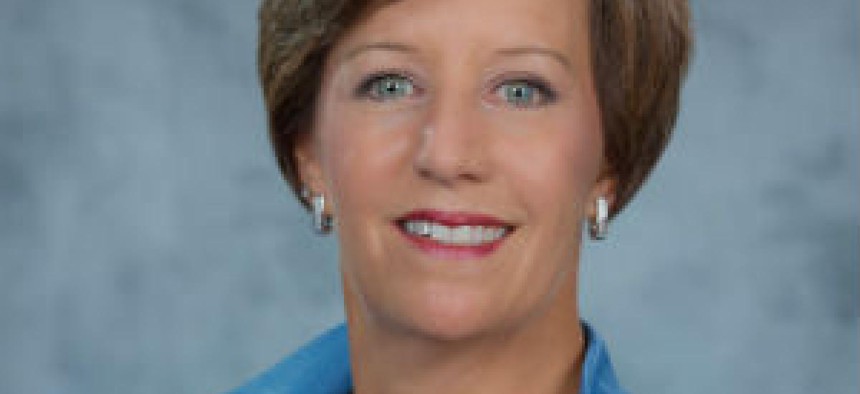 Rebecca Cowen-Hirsch, Inmarsat executive, on how a recently introduced bill validates the need to remove satellite services acquisition from traditional "Lowest Price Technically Acceptable" (LPTA) considerations.
For decades, the Defense Department has tolerated an increasingly fragmented and dysfunctional satellite communications acquisition model. That said, we are starting to see a real promise of change supported by the 2017 National Defense Authorization Act. It calls for ways to consolidate, streamline and improve SATCOM acquisitions. It has paved the way to develop an Analysis of Alternatives (AoA) that has the Pentagon rethinking the way it purchases wideband satellite communications and is looking to industry for ideas.
Importantly, the NDAA requires more limited use of lowest-price, technically acceptable" (LPTA) procurements, as part of DoD's Better Buying Power acquisition reform.
This is based on data analysis that showed LPTA, while resulting in short – term savings, often cost agencies more money in the long term. Additional, pending legislation offers similar hope:
The House Oversight and Government Reform Committee has approved and sent to the House floor the Promoting Value Based Procurement Act of 2017, which, among other limitations, would restrict acquisition decision-makers from using LPTA to cases in which an agency "would realize no, or minimal, value from a contract proposal exceeding the minimum technical or performance requirements."
Earlier, in June, Alan Chvotkin, executive vice president and counsel of the Professional Services Council, wrote a letter to U.S. Reps. Mark Meadows (R-N.C.) and Don Beyer (D-Va.) to commend both for introducing the Promoting Value Based Procurement Act of 2017.
"PSC understands that LPTA has a place in the acquisition toolbox and can achieve desired outcomes when appropriate," Chvotkin wrote. "However, LPTA's misuse can produce subpar results and increase long-term cost to the government. It is particularly ill-advised to apply LPTA to complex professional or IT services where higher-level technical capabilities and innovation are often sought and the contracting requirements are often difficult to accurately define."
He continued: "Enactment of your bill would help ensure that federal agencies have the flexibility necessary to seek and obtain innovative solutions, better outcomes and ultimately the best value on behalf of taxpayers."
At Inmarsat, we wholeheartedly agree, especially when it comes to procurement of SATCOM. In our decades of working with the U.S. government, we have found federal decision makers are too frequently hamstrung by LPTA procurement preference, forced to make purchases that represent, at best, short-term thinking at the expense of long-term benefits.
While they may obtain services for a low price while still "checking off boxes" to qualify as minimally technically acceptable, this does come at a cost. That cost is the risk of inadequately supporting users and their operation by not valuing mission assurance, a key attribute for SATCOM for military users. Within the context of our servicemen and women's critical duties, and the DoD budget limitations, such a procurement posture can literally lead to life or death consequences, as well as mission failure. Suffice to say, the stakes are too high to rigidly adhere to LPTA decisions in these cases.
I often state that the LPTA methodology brings an assembly-line mentality to contract awards. And yet, SATCOM is not an assembly-line product. Nor is it a commodity to be traded for rock-bottom prices using cookie-cutter request for proposals that are the equivalent of "pressing the easy-button" to order more office supplies.
When SATCOM is acquired as a commodity, the realities of mission complexity and a dynamic and evolving threat environment are disregarded. The current LPTA approach is out of sync with the DoD leadership's emphasis in space and its critical dependence on commercial for its resilient SATCOM requirements.
With DOD's Analysis of Alternatives underway, the opportunity for an essential shift is available. For SATCOM to truly support the mission, agency decision makers must be free to pursue a bigger-picture, enterprise-level, fully integrated architecture. Agencies can no longer depend on piecemeal, siloed thinking when it comes to mission-critical connectivity. They can no longer purchase SATCOM in a dysfunctional, fragmented manner. They cannot afford to diminish the importance of commercial SATCOM, which is the long-term result of using LPTA for critical infrastructure. Rather, it is time to close the gap between current and desired SATCOM architecture and the misalignment of government procurement practices.
The convergence of satellite systems, ground networks, hardware and services into integrated, managed solution -- SATCOM as a Service – is a way forward. SATCOM as a Service is an end-to-end managed service capability that provides mobile, high-throughput connectivity the way government users seek it: easily, affordably and operationally available – anytime, anywhere. With no infrastructure charges or research & development investment on their part, users can travel from one location to another and simply "plug in" to get the global connectivity they need, when they need it.
Forward-thinking government leaders voice the need to implement commercial industry capabilities and advancements within an enterprise-level SATCOM architecture where the DoD strategy considers COMSATCOM right alongside MILSATCOM. This new architecture needs to include new and innovative business models, such as SATCOM as a Service, which deliver increased interoperability among space, terminal and ground segments, at an affordable value.
SATCOM as a Service enables agencies to abandon the increasingly irrelevant broadcast-centric fixed transponders spectrum leasing commodity models, which force them to cobble together and manage their own network while leasing additional bandwidth in a piecemeal approach to fill in "gaps."
This forces decision makers to 'guess' as when and where and how much bandwidth they will need – and when their predictions are off, they will end up buying either more or less bandwidth than they require. SATCOM as a Service avoids the guessing game by delivering guaranteed data rates to satisfy demands at a moment's notice, worldwide, not merely Megahertz of spectrum. With solid service level agreements and committed information rates, users get what they ask for and use it when and where they need it, with assured quality of service. Thus, allowing users to benefit from superior capability, portability, flexibility and resilience.
Today's military users deserve nothing less than a completely integrated architecture – a unique, robust, reliable and resilient system with commercial SATCOM innovation as the foundational building block to ensure reliable, available and seamless, state-of-the art SATCOM capabilities that are fully interoperable with military satellite systems.
We welcome the government's forward-looking means of innovation in acquisition to extend agility and operational resiliency for the end-user. We will continue to work closely with government customers to shape our capabilities today and tomorrow while investing in advance of need for the most robust and adaptive network of capabilities designed with their needs in mind.
Our most demanding users expect nothing less.