Highs and lows of Trump's leading tech indicators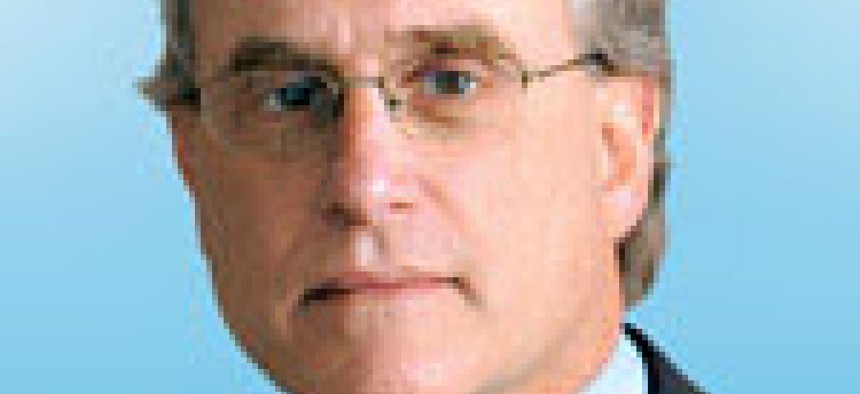 The incoming Trump Administration is taking shape and early signs point to the important role technology will play but that doesn't mean the picture is totally rosy for industry.
As the incoming Trump Administration begins to take shape, so too do some core components of what is likely to soon become the new administration's management agenda, particularly with regards to the role of technology.
Over the last three or four administrations, that agenda has experienced a natural, if often too slow, evolution. For the new administration, that trend is likely to continue but to also take place in the context of some very different points of emphasis and priority.
First, the selection of South Carolina Congressman Mick Mulvaney as director of the Office of Management and Budget sets the stage for some significant challenges, particularly for civilian agencies. A well-known budget and deficit hawk, Mulvaney has at various times advocated for sharp reductions in the federal workforce (to be achieved principally through attrition), consideration of privatization as an alternative to traditional government operations, and, of course, for major reductions in federal spending.
He has also evinced real interest in government management (including serving on the relevant House subcommittee) and technology (among other things, as co-chair of the Blockchain Caucus; who even knew such a group existed?).
Meanwhile, the president-elect's recent confab with top technology leaders, the prominent role being played in the transition by Peter Thiel (and a number of his close associates), and the involvement as well of respected government technology veterans like Karen Evans (former OMB) and Casey Coleman (former GSA), seems to make clear that the role of technology is only going to grow.
Indeed, if the fiscal 2017 GOP congressional budget is any indication (it called for reducing civilian agency budgets to their lowest levels in some 50 years), the pressure on the civilian sector is going to be enormous and technology will be an increasingly essential component of how the agencies meet their missions.
Meanwhile, the Defense Department will be led by a widely respected, no-nonsense Marine general, who is almost certain to come down hard on what he perceives to be budgetary waste, whatever its source.
While it is unlikely that many current major programs will face major cuts, it is also unlikely that he, or the incoming president, is going to pour massive funding into a lot of new major systems. Nor will modest increases in the procurement accounts enable them to do so.
In addition, the president-elect has talked about reversing some of the recent force structure reductions, which itself will be an expensive undertaking.
Thus, as always seems to be the case, the department's operations and maintenance accounts will again be a primary target for helping to fund other budget gaps. There too, the role of technology is almost certain to loom large.
But it is less the growing role of technology than the way technology is viewed and prioritized that is new here. During the Obama Administration, we've seen more experimentation and innovation than we have in a long time. But much of it has been limited in scope and scale and often outside of traditional processes; and the focus has largely been on citizen access and engagement versus major systemic change.
Going forward, however, the stark fiscal pressures will almost certainly drive a much greater emphasis on cost savings and on return on investment as a core principle. That necessarily will require more attention to the barriers that exist to scaling and to real disruption in traditional management and mission models.
Of course, many experts have been agitating for some time for that kind of change, yet only modest progress has been made. But the confluence of trends before us suggests that more progress, particularly through digital and related tools, could well be in the offing and that overcoming those obstacles could well take on a new urgency.
That is not to say that contractors should expect a massive windfall. In fact, if expected trends continue, contracting dollars are likely to, well, contract. Big technology implementations will continue to be the exception and smaller, modular applications, that can quickly drive savings and performance improvements, will be highly sought after. Moreover, one does not have to be a linguistics expert to recognize that to some extent, the incoming president sees the government and its contractors as one, not essentially separate, communities. Thus, the pressure for new entries and new solutions is likely to also continue apace.
Of course, we've seen this movie before, or one very much like it. And there is considerable, legitimate concern as to what specific changes will be pursued, and how those changes will occur in, or be foisted on, the system.
But that doesn't mean that we won't see an unorthodox management agenda that tries, possibly aggressively, to change the current trajectory and culture. If nothing else, technology is enabling change that just a few years ago was unthinkable and the fiscal realities may demand it. Thus, betting on the status quo is not likely a winning strategy.