Even a blip like sequestration can cause real damage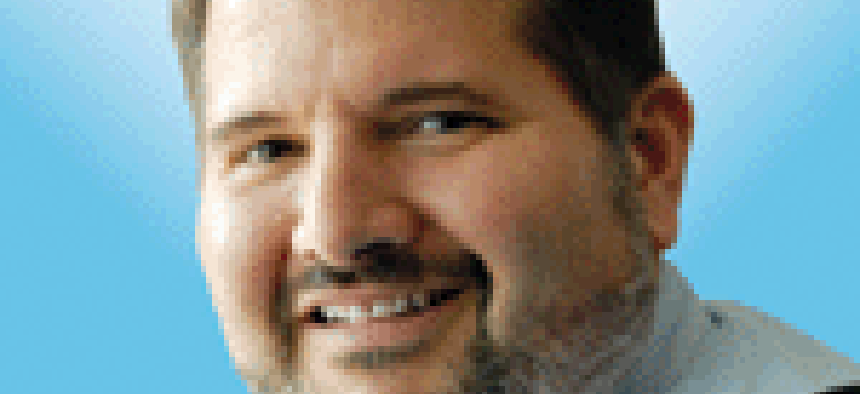 A reader comment reminds Editor Nick Wakeman that just because an issue like sequestration may not last a long time doesn't mean it won't cause some damage.
I caught some flak from one commenter about my last blog where I described sequestration and the fiscal cliff as just blips.
Calling him or herself "Old CIO," the commenter wrote: "I don't know what planet you are on, but on my planet, telling your employees that there is a definite possibility that 10 percent of them will lose their jobs after January is not a 'blip on a radar screen.'"
I can't really make an argument against that view. Perhaps I was a little bit too flip with my blip comment.
The point I was trying to make is that sequestration and the fiscal cliff are really just short-term issues. By March or sooner, it'll be over.
The lame duck session either will pass a long-term solution, or buy time for the new Congress to make a deal early in 2013.
For the market as a whole, I see these issues as more of a nuisance, but that sounds much more dismissive than I intend.
One of the worst things about the fiscal cliff is the amount of uncertainty it fosters, and how that uncertainty can be all-consuming at times. At the same time, a simple vote by Congress and a stroke of the pen by the president and, poof, it is all gone. The issue is over.
And that is going to happen. It will be over sooner rather than later. And that's why I'm a little dismissive. I'm also a little frustrated because it's not that hard of an issue to solve. And there are a plethora of other issues that will continue to have an impact for years to come.
Issues such as tight budgets, low-price, technically acceptable contracts and a dysfunctional acquisition process are with us for the long term.
That's why I called sequestration and the fiscal cliff blips.
But Old CIO does make a good point. I was reminded of it at the Northern Virginia Technology Council event that inspired my blip blog.
A member of the audience asked about insourcing, and we on the panel agreed that it hasn't had the impact on the market that was feared; in short, it has been no big deal.
Unless, of course, you are one of the companies that saw contracts canceled or not renewed so an agency could pull the work in-house. So even though insourcing didn't have a wide-spread impact on the market, for these companies the impact could be devastating.
Like the Old CIO, they would take offense if I called insourcing a blip.
The lesson for me is the need to balance the macro view with the micro, so when I call something a blip on the radar that I acknowledge that even blips can cause damage.