SAIC fights to keep incumbent NASA contract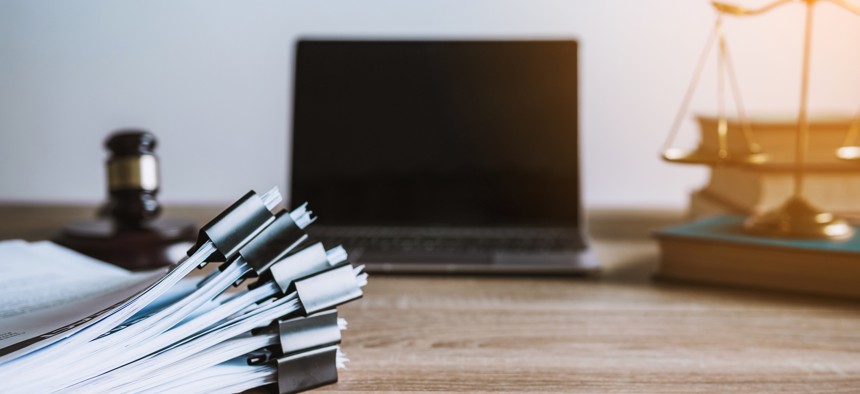 The company argues that NASA did a poor job in evaluating proposals for a $719 million engineering services award.
Science Applications International Corp. lost a $719 million NASA recompete, but the company is arguing in a new bid protest that the agency made a series of mistakes in its evaluation of proposals.
NASA awarded the five-year contract to a joint venture created by KBR and Intuitive Machines, known as Space & Technology Solutions.
This third iteration of the Omnibus Multidiscipline Engineering Services contract covers a broad set of requirements.
SAIC alleges that NASA improperly evaluated both proposals and failed to properly evaluate small business utilization plans. The company also is challenging the best-value tradeoff decision.
SAIC filed its protest Tuesday, May 8 and a Government Accountability Office decision is due Aug. 16.
NASA awarded the contract to the joint venture on April 18. The engineering services support the Goddard Space Flight Center in Maryland and include work on spaceflight, airborne, and ground system hardware and software. It also includes work on new technologies for future space and science missions.
The contract is the primary support vehicle for the Joint Polar Satellite System program, and NASA's exploration and in-space services projects division.
KBR and Intuitive Machines have structured the joint venture as an "unpopulated" JV, which means that staff is not employed by the joint venture but work for the individual companies on the team.
Teammates include entities such as ASRC Federal, Aerodyne, Peraton, Relative Dynamics, the Hammers Co., Space Coast Aerospace Services and Morgan State University.
On its website, the joint venture says the contract transition period started May 1 and operations would begin July 1. Those plans are now on hold with an active protest.