Contracts
DIA needs a contractor to help it manage the licenses it uses to collect and analyze publicly available information.
Opinion
A shutdown may be inevitable and so is the pain and chaos that will follow.
Opinion
Shift5's co-founder and CEO Josh Lospinoso explains both how the venture capital ecosystem works and ways the Defense Department can lean into it for bringing in new technologies.
Sponsor Content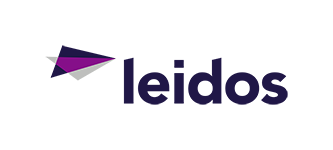 How a secure development ecosystem supports zero trust principles.
Contracts
The construction and operation of this new National Science Foundation research vessel will offer plenty of technology opportunities.
Contracts
Top science advisor Arati Prabhakar said the forthcoming executive order will address a wide swath of potential AI dangers.
Opinion
Attorney James Fontana shares tried and true advice for surviving a government now that we are about to hit another one.
Companies
AOC Connect is now on the government's main telecommunications network modernization contract vehicle after closing an acquisition and sees runway ahead of it.
Contracts
GovTribe has analyzed its traffic to determine the top 20 contracts and opportunities in the federal market.
The White House has kicked off official shutdown planning efforts.
Sponsor Content

Learn how AI is reshaping the IT landscape in government and its impact on data.
Contracts
L3Harris says NASA didn't follow the solicitation and didn't account for an alleged conflict-of-interst in awarding the contract to Ball Aerospace.
Opinion
The antitrust lawsuit against Amazon might seem like a million miles away from government contractors, but they need to be prepared for ripple affects across the market.
Contracts
"We could not allow a lapse in the scorecard," Rep. Gerry Connolly, D-Va., said of the Tuesday roundtable discussion held without Republicans.
Contracts
After Deloitte complained about how evaluations were conducted, the FBI said it will take a second look at how it made awards for a high-speed data transfer contract.