Amendments doing little to clarify CIO-SP4 confusion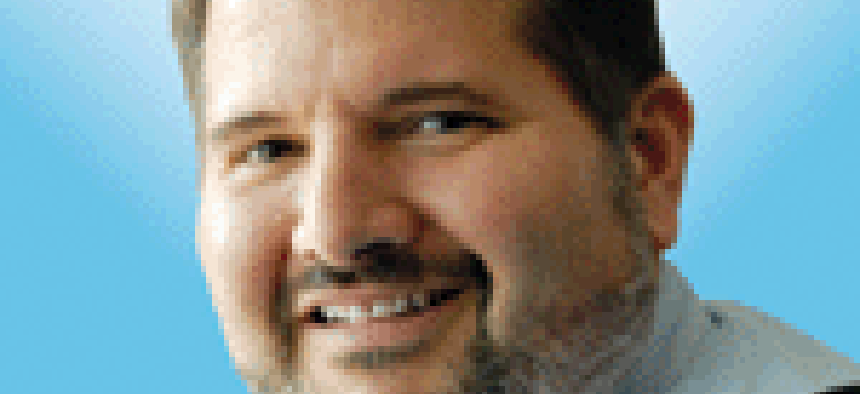 Concerns and confusion around the CIO-SP4 solicitation's requirements continue despite letters from the Professional Services Council and more amendments from the National Institutes of Health's procurement shop.
Plenty of grumblings are all around the market about requirements in the solicitation for the $50 billion CIO-SP4 IT services contract and even a few protests.
Most of those concerns revolve around contractor teaming agreements and whose and how much past performance will count in a proposal.
A series of amendments by the National Institutes of Health's IT procurement shop have done little to clarify or ease the concerns voiced by many in industry.
The largest trade association, the Professional Services Council, has added its voice in letters to the NIH Information Technology Acquisition and Assessment Center that urge for a pause to reassess the needs and overall approach of CIO-SP4. PSC also asks that once an amended solicitation is released, bidders get 30 days to respond.
PSC doesn't mince words in expressing its and industry's problems with the solicitation and the subsequent amendments that seem to have sown more confusion.
"The seven amendments published since late May have served to further compound industry concerns and have forced potential offerors to consider alternative strategies or decide not to bid on the CIO-SP4 opportunity," wrote Stephanie Kostro, PSC executive vice president for policy in a July 22 letter to NIH.
Many of the concerns echo ones raised by PSC in a June 28 letter that complained about surprises in the May 25 request for proposals and subsequent amendments.
"In fact, elements of those amendments have created more anxiety and concern among the contractor community," Kostro wrote in June when there were only four amendments.
One day after receiving the latest PSC letter, NITAAC issued another amendment to defend its approach to teaming agreements. Those agreements are different for small business, other than small, and emerging large businesses.
NITAAC cites the Small Business Administration regulation that requires agencies to look at the capabilities, past performance and experience of first-tier subcontractors when a small business prime doesn't have the necessary capabilities and past performance.
NITAAC also said in Amendment 8 that bidders should not worry about their point totals to move beyond Phase 1. The government will pick the companies with the highest points up to a certain number of companies.
For example, NITAAC expects to pick between 75 and 125 awards for other than small, and 100-to-125 awards for small business. Woman-owned, veteran-owned, service-disabled, veteran-owned, HUBzone, 8(a) and emerging large businesses should expect between 20 and 40 awards in each category. Indian economic enterprise and Indian small business economic enterprise will get between five and 10 awards each.
I'm not a big procurement expert, but I'm not sure Amendment 8 addresses concerns from industry or clarifies anything.
The due date for proposals remains Aug. 3 and that's a real sticking point for industry as PSC makes clear in its letter that asks for the pause so a final "clean amendment" can be issued. Then bidders should have 30 days to respond.
NITAAC has done little to ease the concerns raised in PSC's July 22 letter so keep an eye out for more amendments. Whether they address industry concerns or not, or even just extend the deadline, is another matter.