What the IT market can learn from SpaceX's NASA win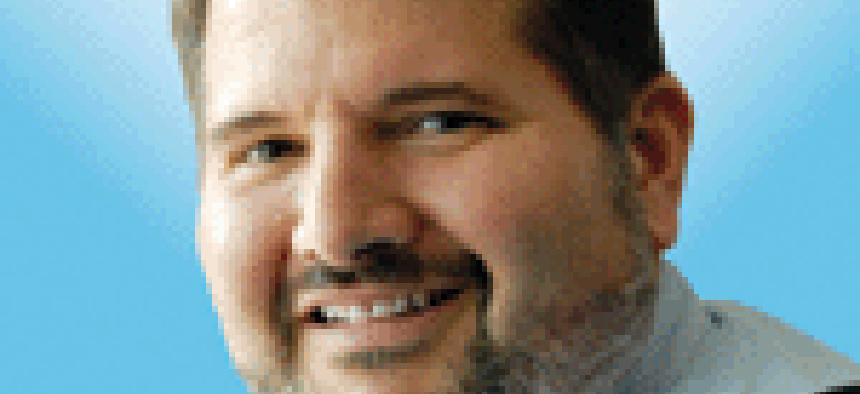 NASA has moved another step closer to human flights to the moon and alongside that there is the big news of which company will help get them there and what that possibly means.
SpaceX's win of the $2.9 billion lunar lander contract was a surprise on multiple fronts. First, NASA had said that it planned to pick two companies to maintain competition. But the source selection document is clear that NASA's budget wouldn't support two awards. All three bids came in too high to make even one award from those, much less two.
But NASA then entered into negotiations with SpaceX, whose price was substantially lower than the bids by Blue Origin and Dynetics. While SpaceX didn't lower its price, it did adjust its milestone payments to fit NASA's budget.
SpaceX also had the highest technical and management scores of the field.
There has been a lot of reporting and commentary on whether NASA is making the right move by picking just one contractor, regardless of who that is.
An example often cited of bringing in more than one company is how NASA picked SpaceX and Boeing to carry supplies and people to the International Space Station. But only SpaceX has been able to deliver so far. Many commentators have said it's prudent to have a backup, but by picking SpaceX alone there is no backup.
Plenty of people smarter than me can comment and provide insights on the wisdom or lack thereof of picking just one company.
My interest is more drawn to the pick of Elon Musk's SpaceX and what that might mean to the broader government market.
There are lessons to be learned by SpaceX's rise and success. I've read descriptions of how fast SpaceX worked and how it embraced failure as a way to quickly adapt and learn.
But the most significant thing in my opinion is how in many ways SpaceX started from scratch and wasn't tied to traditional ways of doing things.
In essence, they asked this question: if we are going to the moon today, how would we do that and what kind of spacecraft would we build? They took a fresh, unbound look at the requirement from there.
That's a hard shift for any company accustomed to doing things in certain ways or carrying the weight of legacy systems on their shoulders.
I'm sure Blue Origin and Dynetics brought innovation to their proposals, but they also carried some history and tradition as well.
Blue Origin, a startup launched by Amazon's stalwart Jeff Bezos, teamed with Lockheed Martin and Northrop Grumman. They called themselves the National Team. Great capabilities for sure but a long history as well.
Dynetics' team also included traditional players such as Sierra Nevada Corp., United Launch Alliance and L3Harris Technologies.
Blue Origin has said it is looking for more details on the decision, perhaps laying the ground work for a protest. Dynetics declined to comment.
Without a doubt SpaceX has been a disrupter in the aerospace market -- just like Bezos and Amazon Web Services have been a disrupter in the federal technology market.
Disruption is good. Just as people have studied AWS, they should also study SpaceX. In some ways, I hope there is a protest of this decision just so we can get more insights into the competition and NASA's decision.
NASA's source selection statement is very informative, but it would great to see it tested by arguments from Blue Origin and Dynetics on why they think NASA made a mistake.
The implications for the IT side of the federal market are indirect. SpaceX's success should embolden others who want to bring new ways of doing business to the government. It should also remind traditional players that history isn't always on your side.
Before I leave the topic of space, I have to geek out for just a moment. How cool was it that Ingenuity's flight on Mars was successful. It's important to note that the first rover on Mars, the Sojourner landed in 1997 and weighed in at 25 pounds. The current Perseverance rover weighs over 2,000 pounds and is the roughly the size of a mini-van.
So who knows how big the drones will eventually be on Mars and what their capabilities will be, but an exciting new chapter has opened. Returning to the Moon is next.