Serco's US subsidiary further builds defense business with $295M acquisition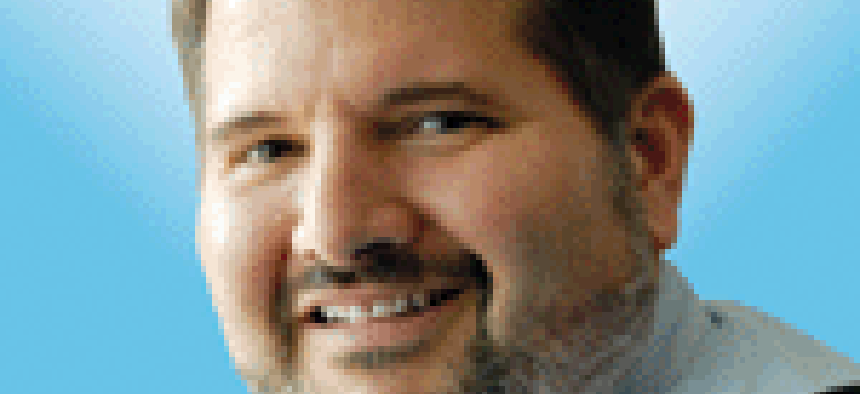 Serco Inc. has taken another step in its transformation journey as it announced plans Tuesday to acquire Whitney, Bradley & Brown for $295 million.
Once closed in a few months, Serco Inc. will have pro forma revenue of $1.7 billion with $1.2 billion coming from defense customers.
"This is the next step," Serco Inc. CEO Dave Dacquino said. The company is the U.S. branch of its British parent Serco Group plc.
In 2019, Serco Inc. acquired the naval systems engineering business from Alion Science & Technology. That deal doubled Serco Inc.'s business with the Navy and broadened its capabilities to include front end design and engineering work to match Serco's maintenance and sustainment services.
The deal with WBB brings customers with the Army, Air Force, and Space Force, Dacquino said.
"This doubles our business with the Army and Air Force," said Tom Watson, senior vice president of Serco's defense services group.
New customers include the Missile Defense Agency, Office of the Secretary of Defense, and the Strategic Missile Defense Command, he said.
Serco Inc.'s evolution parallels the evolution of the customer in many ways. The company needed new skills and capabilities because its customers need support taking advantage of new technologies such as artificial intelligence and machine learning.
"The government is at a crossroads," Dacquino said.
So capabilities were a major selling point for WBB. It adds to Serco's portfolio around artificial intelligence, machine learning, data analytics and cybersecurity and adds new areas such as wargaming and modeling and simulation, Dacquino said.
WBB also brings a new major contact vehicle to Serco, the Army's RS3 multiple award contract.
"This is really balancing our portfolio," Watson said. He and his team have already identified $500 million in new bids they can pursue.
"And that's just from our side. We'll double that when we get together with them," he said.
It should follow a similar pattern that that the company has experienced with the Alion business. Serco has identified $1 billion in what Watson called "synergistic" bids out of that deal.
WBB is owned by the private equity group H.I.G. Capital. The deal adds to Serco Inc. about 1,000 people, with 200 of those being subject matter experts.
There are no plans for layoffs or other cost cutting measures, except for consolidating some facilities, Watson and Dacquino said.
The Alion business was an asset purchase so Serco did not pick up any infrastructure. But with WBB, the company is buying everything, including infrastructure around business development and capture.
"We need all of those people," Dacquino said.
WBB CEO Robert Olsen, who has been with the company for 17 years, will become a senior vice president of the new Serco Inc. business unit to be created with WBB.
Serco wanted to solidify its ability to provide the upfront design work on new weapons systems as well as the long-term sustainment work they need. That positioning should insulate the company from the up and down cycles of the defense budget, Watson said.
Serco is open to other acquisition,s but its focus is on organic growth with a goal of getting in the $2 billion-to-$2.5 billion range. Dacquino said he doesn't see a need get bigger than that. They now have the scale they need at key customers -- the Army, Navy and Air Force -- to compete against anyone for the work they do.
The company had 16-percent growth in 2019 and 2020 was a bit slower. Dacquino's expectation is for growth in the high single digits, so he believes getting to $2 billion and beyond organically is a realistic goal.
Serco had been looking at four to five other potential targets, but Dacquino said "we dropped everything when we saw" WBB on the market.
The sale of WBB is a slightly shorter turnaround for a private equity-held company. H.I.G. acquired WBB in late 2017 from fellow private equity company Lake Capital, which had held the company since 2012.
WBB has experienced strong growth during those years. In 2017, WBB had about 500 employees and now stands at 1,000.
But shifting to a strategic owner as opposed to another private equity owner can be a plus for WBB employees because they won't be anticipating another sale in a few years.
"We buy for life," Dacquino said.
KippsDeSanto & Co. and Houlihan Lokey advised on the transaction.