What CenturyLink's new name of 'Lumen' says about its vision for the future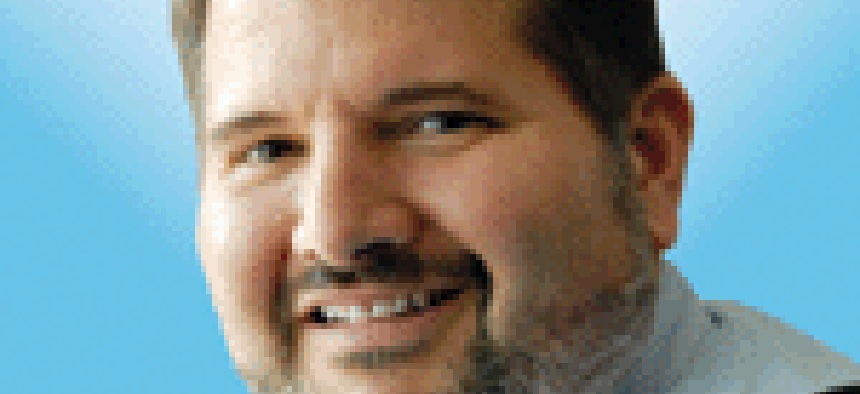 Lumen announced that is the new name for what is now the former CenturyLink and one term stood out to me in their rebranding -- Platform.
The company is marketing this name change as a signal that its approach to the market is different.
"It combines our heritage and legacy with our vision of where we see the market headed," said Dave Young, who heads all of public sector for Lumen.
The concept of "platform" is central to that because Lumen sees the world powered by a combination of network assets, cloud computing at the edge, connected security and collaboration services.
"Those are the four pillars or the foundation of the future," Young said.
"When you look at what's happening in the world and with technology, we are at the start of a future driven by smart things, applications and digital services," Young said. "It will transform how all of us interact."
In public sector -- which for Young includes federal, state and local and education -- the need is great as agencies look for transformation and modernization.
Lumen's platform approach is designed to prepare its customers to manage next generation applications and data sets, Young said.
Changing the name is more than just marketing. It also is part of a change in how the company wants to approach the market. Lumen moved to a customer focused approach earlier this year.
"It's about how to interact and live with your customer," he said.
Lumen has consolidated sales and support teams around customers and created a new business unit focused on customer success.
One of the examples of Lumen's role in this future Young described is its cloud at the edge capability. Lumen has 100 facilities that put the company's cloud and network assets just five milliseconds away from more than 90 percent of the U.S. population. That's critical for a customer such as NASA, when it is trying to launch something like the Artemis rocket.
Faster sensor data on the rocket can get to the network and to decision makers the safer the launch will be. "Milliseconds matter," Young said.
The same concept applies to agencies delivery constituent benefits and education, where an infrastructure to foster collaboration is critical, he said.
Young also said that Lumen's stable of large contract vehicles such as Alliant 2 and Enterprise Infrastructure Solutions allow the company to deliver a range of answers to agency needs.
An agency such as the Interior Department turned to EIS for a comprehensive, enterprise-wide approach to its IT modernization needs when it awarded Lumen a $1.6 billion task order. Other agencies might be looking for point solutions and generally turn to Alliant 2.
"All agencies are looking at the future through a different lens," Young said. "We need to listen to what the customer wants."