NASA's Moon lander awards show a changed market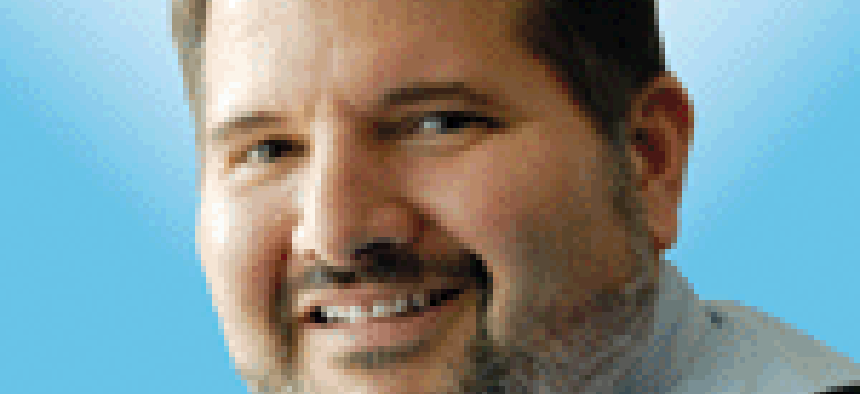 NASA has chosen three companies to lead the effort to build the next vehicle for landing on the Moon, and none of them existed the last time a person was up there.
I'll start this with a caveat. I don't know as much about the space market as others, but I do see NASA's selections of companies to build the next vehicle for landing on the Moon as an important moment.
NASA has chosen Blue Origin, Dynetics and SpaceX for the Artemis program's next phase. Not on the list of prime awardees is Boeing.
The awards are continuation of the agency's Next Space Technologies for Exploration Partnerships program known as NextSTEP-2. These are a set of 10-month broad agency announcements to help land humans on the Moon for the first time in five decades.
NASA's goal is to return astronauts to the moon by 2024, an ambitious goal by any measure.
What first jumped out to me was that Boeing was not chosen and is the only bidder left out of an award. The disappointment comes amidst its losses surrounding the 737 Max aircraft, as well as performance issues with its Space Launch System rocket and Starliner craft to ferry astronauts to the International Space Station.
But the choice of Blue Origin, Dynetics and SpaceX might say more about those companies and trends in the market than that of Boeing.
Two of them are owned by billionaires as Blue Origin is Amazon founder's Jeff Bezos' company, while SpaceX is held and controlled by Musk. Dynetics was acquired earlier this year by Leidos for $1.65 billion.
None of the three awardees existed when the last person walked on the moon in 1972.
Dynetics was founded in 1974 and spent most of the next decade as a small defense contractor working on ballistic missile defense, signal processing and modeling and simulation programs. the company only had about 103 employees in 1984.
Fast forward to the early 2000s and Dynetics began to invest in technologies for manufacturing, software engineering and professional services that would position it to pursue the Artemis lander. The company developed FASTSAT -- short for Fast, Affordable, Scientific Satellite -- and later acquired Orion to bring in more propulsion technologies.
Blue Origin was founded in 2000 by Bezos-led group, while Musk started SpaceX in 2002. Both saw the early potential for the commercialization of space.
So NASA picked three relative upstarts to lead this effort, but at the same time more traditional players are there as well, albeit in more of a backup role.
Blue Origin's team includes Lockheed Martin, Northrop Grumman and Draper. Dynetics has Thales, L3Harris Technologies and the United Launch Alliance joint venture that is an equal partnership of Lockheed and Boeing.
SpaceX has kept its teammates close to its chest, and apparently hasn't made any significant public statements about the program.
The contract has a combined value of $967 million over the 10 months. Blue Origin's team captured the bulk of that with an award of $579 million. Dynetics' award is worth $253 million and SpaceX took $135 million.
They will now further develop and demonstrate their concepts before NASA awards contracts for the next phase in 2021.
A trio of key takeaways for me stand out. The biggest one is the continued commercialization of space. Each winner sees the space market as one where NASA is the biggest customer, but not the sole one.
Number two is that relative newcomers are now in the lead, which tells me that new ideas and new ways of doing things are capturing attention.
Number three: it's the moon and we never should have left. While the Artemis has a $35 billion price tag, that money is more than just bending metal. Also in there are dollars for software, computing power, artificial intelligence, data analytics, communications and obviously security.
After all, Leidos didn't buy Dynetics just to launch something into orbit. Leidos certainly saw an opportunity to gain more skills and market access through Dynetics. But at the same time, Leidos saw capabilities they could bring to Dynetics in pursuit of wider opportunities across the market.
"Bringing Dynetics into the Leidos family enables us to do important work for our customers, such as the work ahead on the [lunar lander] program. It also enables us to add innovative competencies in growth areas," Leidos CEO Roger Krone told Washington Technology. "It's that kind of combination – culture and capability – that will put a woman and man on the moon, and beyond."