DHS nears final solicitation on $2B cloud strategy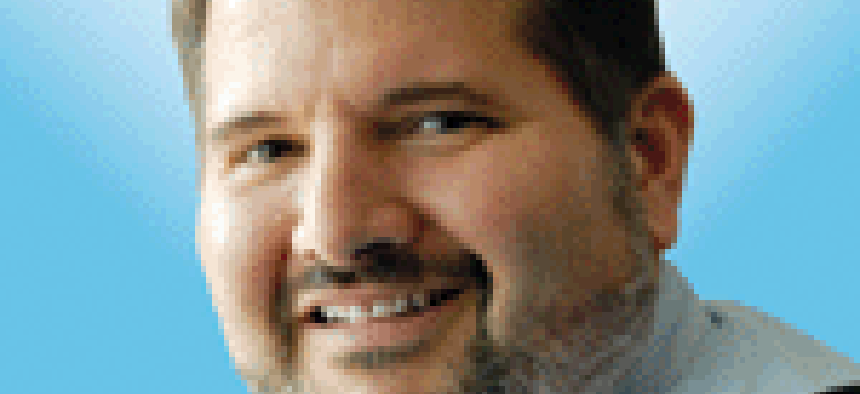 The Homeland Security Department is getting closer to the release of a final solicitation for its Data Center and Cloud Optimization contract that could be worth $2 billion.
The Homeland Security Department apparently is close to finalizing the solicitation for its Data Center and Cloud Optimization contract that could be worth close to $2 billion
A source close to DHS is indicating the plan is to make single award for cloud operations, something DHS has talked about. There also are plans for a second multiple-award vehicle to acquire cloud and data center applications and services.
The single award will go to a systems integrator and not a cloud infrastructure provider, a departure from how the Defense Department and the intelligence community have done their cloud acquisitions. DOD is trying to field JEDI, the single-award cloud won by Microsoft but under protest by Amazon Web Services.
Led by the CIA, the intelligence community is competing a multiple-award cloud contract as a follow-on to the current effort won by AWS. That contract is expected to go to a group of cloud infrastructure providers.
But the DHS approach is different. The company that wins the single award will manage the cloud providers. This appears to be an evolution of the current Data Center 1 and Data Center 2 contracts, which are respectively held by General Dynamics IT and Perspecta.
Each of those contracts are worth over $900 million over five years and were were awarded in 2015.
In February, DHS released a request for information and held an industry day in March to further expand on their plans.
The work will start with migrating Data Center 1 to the new cloud offering and be followed by the move of DC2. Neither GDIT or Perspecta would comment on the DCCO contract.
The expectation is that both of those companies will compete for the single-award. Given its size and scope, other competitors include CACI International, Leidos and Science Applications International Corp.
Less is known about the multiple-award application services contract, but the source indicated that DHS is adopting this approach because its components want flexibility.
"This is not a what's good for one is good for all approach," the source said.
The DCCO contract is ambitious. Objectives include lowering costs, improving responsiveness, gaining scalability, improving reliability, and bolstering the cybersecurity posture. DHS also wants to simplify management.
According to the industry day slides, DHS wants to move from what they call a "location-focused" approach to a "service-focused" approach. This means DHS wants to manage their data centers, cloud services and colocation sites as a whole. Basically, under a single umbrella as they illustrated in their slides.
DHS said in the slides that a common operating model for capacity, security, assets and performance lowers costs and improves reliability.
It is interesting to look through the slides and review my source's comments, then think back to the early JEDI days. DHS describes the great diversity of the missions of its components and implies that is why they need the flexibility they are building into DCCO. A variety of cloud providers are already in place at DHS, so this approach will allow the components to stay with the cloud they know.
When DOD talked about JEDI, they referenced the need for a single data lake regardless of the different types of data and missions and uses. (That's a bit of my bias because I've never been a fan of the single-cloud approach of JEDI.)
Several of the slides give a description of the different DHS components and their missions and how that informs their view of the cloud. One of the point seems to be the diversity of DHS and its components.
The slides also layout a timeline of a final request for proposals in July, proposals due in August and an award in October. My source indicates that the RFP release will be sooner, so we'll see.
But even if the RFP is out in the next week or two, an October award is pretty ambitious.