GSA claiming Beta.Sam.gov a success. Really?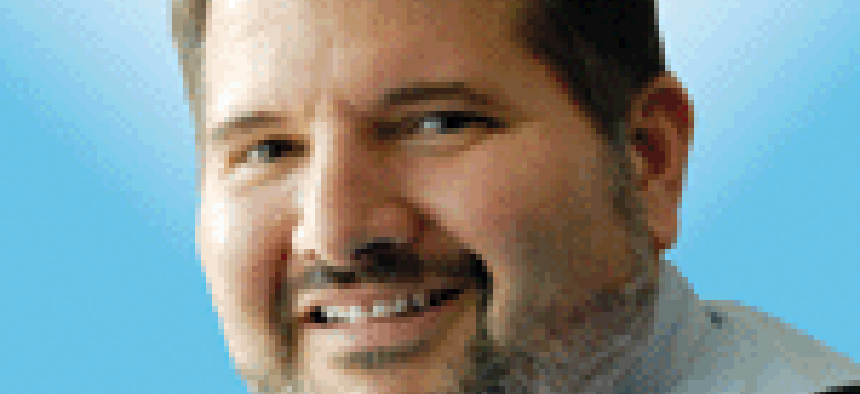 The official in charge of Beta.Sam.gov describes the transition to the new portal from FBO.gov as a "good news" story and that complaints have been resolved. But we remain skeptical.
UPDATE: This story has been updated with a statement from GSA.
Government officials apparently are talking up the success of Beta.Sam.Gov, going as far as to tell other media outlets that early issues with latency and login troubles have been fixed and contractor complaints are evaporating.
Now it may not take half of a day to log in any longer, but Beta.Sam.Gov is still a troubled website and a poor substitute for FBO.gov, many contractors continue to tell us.
The biggest complaints seem to be about the lack of push notifications, trouble saving searches, and the loss of years of curated documents from FBO.gov.
Some users report that they have to recreate everything from scratch. That includes scores of contracts, customers, locations and lines of business. Nothing in individual profiles ported over.
There are no redirects from FBO.gov to Beta.Sam.Gov either. See as an example our recent coverage here about the Defense Department's recompete of its National Cyber Range contract. The link to FBO.gov is dead and does not send you to the opportunity on Beta.Sam.Gov.
The data is still there but users have to go in, recreate the searches if they can, the track down the data all over again. None of the search functions match up with FBO.gov, so you have to learn the structure and logic of search on Beta.Sam. Readers are telling us that structure is difficult and counter-intuitive to use.
"It's like they reinvented the wheel and its square," one contractor told me.
GSA has not made anyone available for me to interview but Judith Zawatsky, assistant commissioner in the Office of Systems Management at the General Services Administration Federal Acquisition Service, was interviewed on the Federal News Network and said GSA expected hiccups and were ready for the glitches.
Zawatsky described all the people GSA had on hand to work on the issues. She says calls to the help desk were low.
She said contractor complaints have settled down and the site is running well after the first week. Her office is now focused on the next system migrations.
So everything is working great, according to Zawatsky. She called Beta.Sam.Go a "good news" story.
In a statement released late this afternoon GSA said that after fixing latency issues during the first 72 hours, the system is "currently operating normally."
Because Beta.Sam is being managed as an Agile project improvements and new capabilities are continually being added and developed, GSA said. The current contracting team working on Beta.Sam REI Systems, Octo Consulting, IBM, GCIO and Silosmashers.
No word on when features such as the very popular push notification capability will be added.
GSA is encouraging users to use the feedback tool on the Beta.Sam web page as well as follow blogs that will be posted on the Integrated Award Environment. Helpful hints are available there as well.
So maybe Beta.Sam will make incremental improvements but it is premature to say it is a success or working well. Not when you read the complaints I've gotten. Many considered FBO.gov to be one of the worst government websites. What doesn't make sense is replacing it with something worse.