Jay Nussbaum remembered for personal touch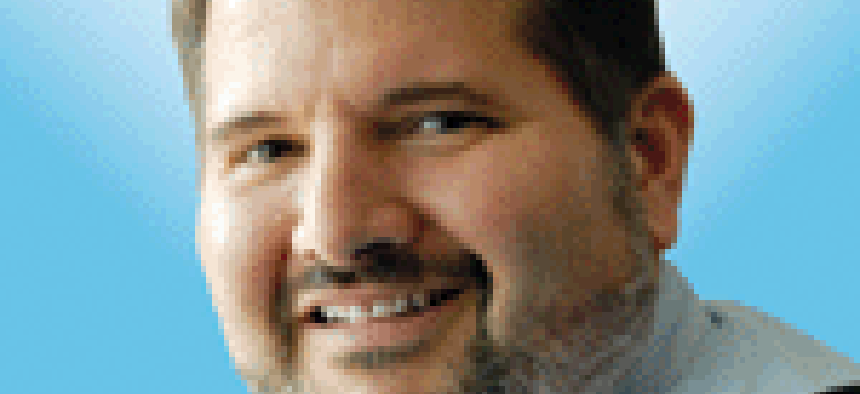 Jay Nussbaum, who died this weekend, is remembered by friends and former colleagues for his business acumen that was driven by a personal touch with customers and employees.
Jay Nussbaum -- a long-time Xerox, Oracle and Citigroup executive and co-founder of Agilex -- died over the weekend at age 75.
He is being remembered by many for his business acumen that was driven by a very personal touch with customers and with the employees he led.
"Jay managed people not organizations," said Kevin Fitzgerald, who worked for Nussbaum at Oracle for a decade and then another decade at Citigroup. "He really understood the hot button issues of the people who worked for him and for the customer base."
"Everything he did was relationship-based," said Robert Guerra,a founding board member at Agilex when it was created in 2007. He knew Nussbaum for 45 years.
"From his incredible style of loyalty to his people, his belief in his products, and his understanding of customers, he was a unique business leader."
Nussbaum had a string of successful careers at Xerox, Oracle and Citi. Then he went out on his own with Bob LaRose to create Agilex from scratch in 2007.
Agilex grew into a company with over $300 million in revenue when it was acquired by Accenture in 2015. LaRose died in 2010, but Nussbaum continued to lead the company as vice chairman.
"You can tell how great Jay was to work for by the huge number of people who were very proud to say they had worked for him, whether at Xerox, Oracle, or Agilex," said Roger Baker, the chief strategy officer for Agilex. "He was very successful and made sure that lots of others shared in that success. He was just a great guy to work with."
It was his personal touch that many came back to as they remembered him.
"He was the kind of person who related to you as an individual," Fitzgerald said. "He was just an incredible leader and he did it by always putting other people first. He always made you feel special."
Through over 20 years of working together, Nussbaum and Fitzgerald became close friends, playing competitive tennis together as well as getting close to each other's families. When they were at Citigroup, they often traveled to New York together to corporate headquarters. "We had a real closeness," he said.
Nussbaum's talent was to empower his employees and create a high performing organization. "Jay was creative and funny, he was demanding and consistent, and he clearly cared about the people he worked with," Baker said.
After selling Agilex in 2015, Nussbaum continued to be active in the market. He founded Topline Healthcare with his wife Susan Hemme and becoming chairman and CEO of Drone Aviation.
Nussbaum was the son of Ira Nussbaum and Ruth Korman Nussbaum. He was raised in Brooklyn and graduated from the University of Maryland in 1966.
He was preceded in death by his first wife, Patricia Newman Nussbaum.
Survivors include his second wife, Susan Hemme Nussbaum; a son, Drew Nussbaum; Drew's wife Meridith; six grandchildren, Natalie, Julia, William, Cade, Knox and Sloan; a sister Ellen Entis and her husband, Lawrence; a brother-in-law, Gary Newman; and several nieces and nephews.
Services will be held at National Funeral Home Chapel, Falls Church, Virginia at 11 a.m. Wednesday, Sept. 4.
In lieu of flowers, contributions may be made to Life With Cancer or the John F. Kennedy Center for the Performing Arts.