With deal done, L3-Harris combo takes initial shape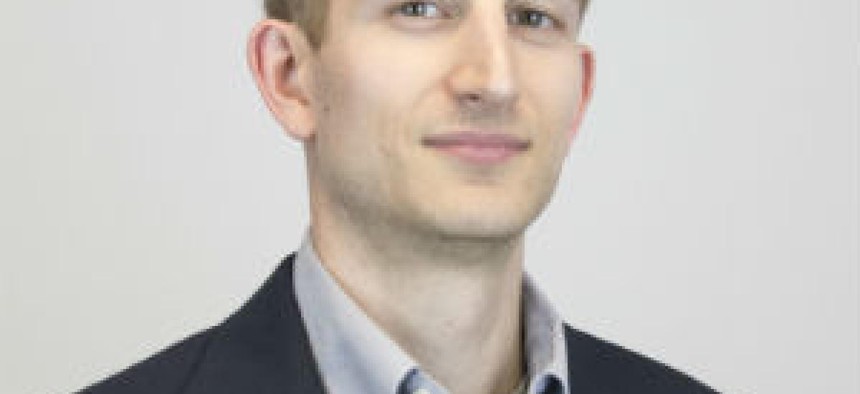 Eight months since the original announcement, L3 Technologies and Harris Corp. closed their merger Monday to create what is now "L3Harris Technologies" and have also unveiled both the combined entity's business structure, executive leadership and board of directors.
The new company now headquartered in Harris' former hub of Melbourne, Florida also gave an updated revenue number: $17 billion pro forma sales expected for this calendar year.
L3Harris is firmly in place as the defense market's "sixth prime" behind Raytheon, which posted $27 billion in revenue last year. Of course, Raytheon just announced a megadeal of its own in the merger with United Technologies Corp. they both expect to close next year, pending regulatory reviews and shareholder votes.
To gain antitrust approval, regulators said Harris had to sell its night vision business as that was a main area of overlap with L3. Harris has found a buyer for that business in Elbit Systems of America. The possibility of required divestitures by Raytheon and UTC as a condition for their merger is something to watch for as they proceed on that deal.
Former Harris Chairman and CEO Bill Brown will hold both of those roles for the first two years post-close, then Chris Kubasik will transition to chief executive.
Kubasik, L3's former CEO, will be vice chairman, president and chief operating officer over that time before he becomes chief executive. Brown will move to executive chairman in year three, then Kubasik will become board chairman after that.
L3Harris is organized around four business segments: integrated mission systems, space and airborne systems, communication systems and aviation systems.
Integrated mission systems is led by former L3 executive Sean Stackley at $4.9 billion in annual sales and includes offerings for intelligence, surveillance and reconnaissance; advanced electro optical and infrareds; and maritime power and navigation.
Space and airborne systems is led by former Harris executive Ed Zoiss at $4 billion in revenue and covers space payloads, sensors and full-mission solutions; classified intelligence and cyber defense; avionics; and electronic warfare.
Both of those segments are headquartered in Palm Bay, Florida.
The $3.8 billion communication systems segment is based in Rochester, New York and led by former Harris executive Dana Mehnert. Its products include those for tactical communications; broadband communications; night vision; and public safety.
Aviation systems is headquartered in Arlington, Texas and led by former L3 executive Todd Gautier at $3.8 billion in annual revenue. Product areas there are in areas such as defense aviation; security, detection and other commercial aviation; air traffic management; and commercial and military pilot training.
That segment also includes the combined entity's large Federal Aviation Administration business largely inherited from Harris, which has managed the FAA's main telecommunications infrastructure since 2001.
The FAA is getting ready to rebid that contract with an award anticipated sometime next year.
L3Harris looked to the outside however for their new chief financial officer and hired former UTC executive Jesus "Jay" Malave Jr. for that role. Malave is a former CFO for UTC's aerospace systems segment and more recently held that same role for the conglomerate's Carrier unit that is being spun off into a new company.
L3Harris' board of directors is split evenly between both companies, including the seats held by Brown and Kubasik. Other members are:
Sallie Bailey: former chief financial officer, Louisiana-Pacific
Peter Chiarelli: retired U.S. Army general
Thomas Corcoran: former CEO of Allegheny Teledyne
Thomas Dattilo: former CEO of Cooper Tire & Rubber
Roger Fradin: former vice chairman for Honeywell
Lewis Hay III: former CEO of NextEra Energy
Lewis Kramer: retired partner at Ernst & Young
Rita Lane: former vice president of operations for Apple
Robert Millard: chairman of MIT Corporation
Lloyd Newton: retired U.S. Air Force general