Perspecta fights elimination from $6.5B DOD 'Grid' contract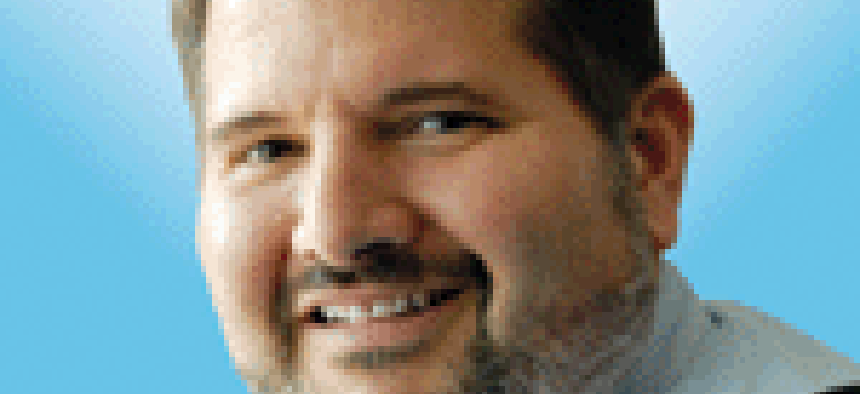 Perspecta has filed a protest after being eliminated from the competitive range for a $6.5 billion contract to help run the Defense Department's global information grid.
Perspecta has been eliminated from the competitive range for a potential 10-year, $6.5 billion contract to support a global Defense Department information and telecommunications network.
The company has gone to the Government Accountability Office to complain that DOD should not have rejected its bid without more consideration.
Leidos is the incumbent on the contract, which it inherited through the acquisition of the former Lockheed Martin Information Systems & Global Solutions business three years ago.
The contract at issue here the Global Solutions Management Operations II, or GSM-O contract. It manages the Global Information Grid, a series of interconnected networks and computer systems that serve as the backbone of DOD's command and control systems.
Whoever wins the contract will provide day-to-day delivery support of IT and telecommunications capabilities that keep the GIG operating. Support services include operating the network, defending the network, providing access to new users, monitoring network health, restoring service as necessary and adjusting and improving capabilities
Regardless of the outcome of Perspecta's protest, this will not be the only time we see these two companies go up against each other over a major military network.
Perspecta is bent on taking this contract from Leidos, for which the current GIG work contributes 7 percent of annual sales.
But Leidos is equally as intent on wrestling the Navy Next Generation Enterprise Network program away from Perspecta, for whom NGEN represents 15 percent of revenue.
Through legacy companies, Perspecta has provided support for Navy and Marine Corps networks since 2000 when the work was first awarded to EDS Corp.
NGEN is being broken up to be awarded in two separate contracts this year through a recompete. The services and support portion is worth about $3.4 billion, while a separate hardware contract is valued at $250 million. Both pieces of NGEN are currently in source selection.
General Dynamics IT is also pursuing the NGEN services portion. Analysts see GDIT as a strong bidder for GSM-O as well.
Perspecta didn't respond to a request for comment on the GSM-O protest. GAO is expected to have a decision by Sept. 5.
In another twist, when Lockheed Martin originally won GSM-O in 2012, it faced a protest from Science Applications International Corp. SAIC lost that protest.
The following year, "Old SAIC" split in two to help create Leidos. Three years later, Leidos acquired the IS&GS business and took possession of the GSM-O contract.