Shutdown recovery will take months or longer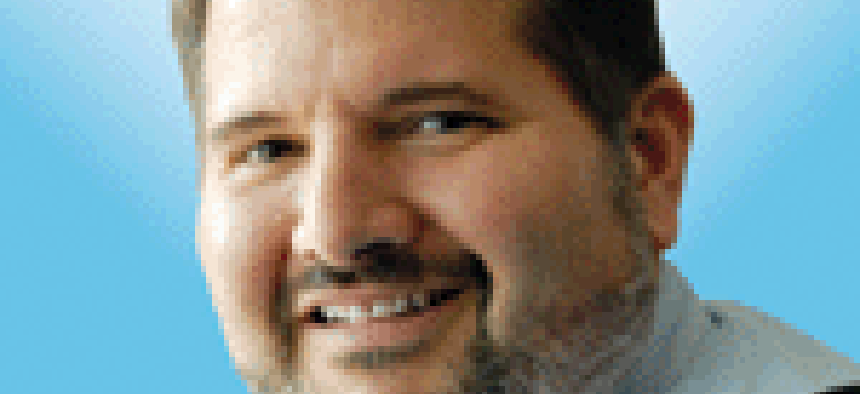 The partial government shutdown lasted for weeks but the road to recovery will likely be measured in months or longer, according to government contractors responding to our shutdown survey.
The pain of the partial shutdown figuratively leaps off the screen when reviewing the results of our survey of over 100 government contractors.
While a deal has been reached to end the shutdown– at least for a few weeks – the pain will be felt by contractors for a long time, according to the results of our survey.
Over 17 percent of respondents said it will take more than a year for their company to recover. Another 16 percent said it would take six months to a year to bounce back.
A third (33.3 percent) were more optimistic and thought it would take one to four weeks. Here is a breakdown of the responses.
QUESTION: How long will it take your business to recover once the shutdown is over?
1-4 weeks: 33.3 percent
1-2 months: 10.8 percent
3-4 months: 12.6 percent
4-5 months: 9.9 percent
6 months to a year: 16.2 percent
More than a year: 17.1 percent
That spread leaves little doubt that the pain isn't going away quickly.
Companies also are anticipating a significant hit to their revenue. Half of the respondents expect a decrease of more than 11 percent. Nine percent expect revenue to be reduced by more than 40 percent.
Here's the breakdown.
QUESTION: How much do you expect your company's revenue to decrease because of the shutdown?
1-10 percent reduction: 50.5 percent
11-20 percent reduction: 17.1 percent
21-30 percent reduction: 16.2 percent
31-40 percent reduction: 9 percent
More than 41 percent: 7.2 percent
Even on the lower end, a 10 percent reduction can be devastating to a lot of companies.
We also asked respondents to describe how much of the workforce has been affected:
My company has not been affected: 21.6 percent
1-25 percent of the workforce: 34.2 percent
26-50 percent of the workforce: 14.4 percent
51-75 percent of the workforce: 13.5 percent
76-100 percent of the workforce: 16.2 percent
Think about that last stat for a moment. That is a significant number of companies that have seen their entire workforce impacted. That fits in well with the finding that 17.1 percent said the recovery will take a year or more for their company.
Another possible fallout from the shutdown will be the ability of companies to hire and retain workers. Our survey found this to be a major concern in the market. Only 27 percent of respondents said that the shutdown will have no impact on the hiring abilities of government, but over 60 percent said that the shutdown will have a hard to severe impact.
QUESTION: How will the shutdown impact your company's ability to hire and retain workers?
No impact: 27 percent
Slightly harder: 16.2 percent
Harder: 31.5 percent
Much harder: 11.7 percent
Severe impact: 13.51 percent
The impact of the shutdown was widespread with 50.5 percent saying their company had received a stop work order. But 45.95 percent said they had received no stop work orders. Another 3.6 percent were not sure.
When we asked about layoffs or furloughs, 37.8 percent said their companies had taken such actions because of the shutdown. But 57.7 percent said there had been no layoffs or furloughs at their companies. Another 4.5 percent were not sure.
During the shutdown there has been a lot of questions about contractors getting paid for work they do for shuttered agencies and here we found evidence of confusion in the market.
While 41.44 percent said they expect to be paid for work they do for an agency in the shutdown, 38.7 percent said they were uncertain. Another 19.8 percent said no, they did not expect to be paid.
In our one open ended question, we asked for examples of what steps companies were taking to mitigate their risk posed by the shutdown.
As expected many of the answers focused on how to keep employees. Respondents reported that their companies has shifted workers to other projects or work the was considered overhead projects.
Respondents also reported having employees take paid leave. Other companies said they laid off employees.
One respondent said workers at their company had filed for unemployment, but that comes with a requirement to look for work. If they find other jobs, this respondent said it would be "disastrous" for their federal business.
There is a lot of worry about keeping employees and how to do that when the customer isn't paying. There is a lot of concern about employees leaving the market and not leaving.
Other respondents talked about focusing more on agencies that are funded.
Communicating with employees and sharing information with them also was mentioned by respondents.
Several talked about reaching out to their banks and other creditors, especially as they use lines of credit to cover their expenses. Managing cash effectively came up several times.
But amid all the practical steps companies are taking, one respondent expressed the feeling of powerlessness that many are surely feeling: "Crossing our fingers" was all he wrote.