CACI buying LGS Innovations in $1B pair of deals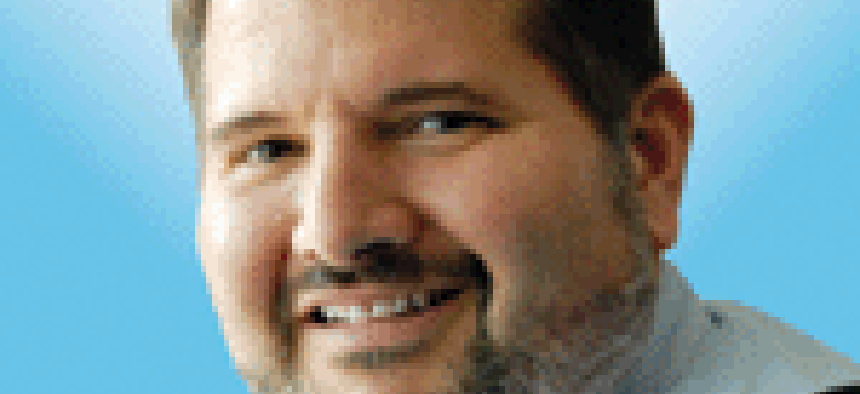 CACI International has made a pair of deals worth nearly $1 billion, including $750 million for LGS Innovations, to add more capabilities around intelligence products and solutions.
CACI International is showing once again that it isn't shy about making large acquisitions, saying Wednesday is making a pair of deals for almost $1 billion combined, including LGS Innovations for $750 million.
These are CACI's first large deals since its $7.2 billion cash-and-stock bid for CSRA was rejected last year after an effort to wrestle them away from General Dynamics.
Herndon, Virginia-based LGS' roots include Bell Labs and it brings CACI expertise in real-time spectrum management, C4ISR and cyber products. Its main customers are in the intelligence community and Defense Department.
At the same time, CACI also is buying Mastodon Design for $225 million. Headquartered in Rochester, New York, Mastodon Design brings expertise in rapid design and manufacturing of rugged signals intelligence, electronic warfare, and cyber operations products and solutions.
With both companies in tow at a $975 million price, CACI now is forecasting its fiscal year 2019 revenue to approach almost $5 billion with $125 million of that including the acquired sales. The LGS deal is expected to close in CACI's third fiscal quarter that ends March 31.
The twin deals are much in line with CACI's 2013 acquisition of Six3 Systems, which greatly increased the company's presence in the intelligence sector and brought expertise in signal intelligence systems, intelligence operations and precision geo-location solutions.
CACI CEO Ken Asbury has said in the past that he wanted to increase the company's capabilities around intelligence products and solutions instead of just services. The two latest deals when combined with the capabilities from Six3 all move CACI closer to Asbury's vision.
Asbury has also said CACI's deal strategy was not solely driven by wanting to add scale but instead fill capability or customer gaps. But CACI has added significant scale through past deals not just for Six3, but also three years ago for the former L3 Technologies government services business. The L3 acquisition was for $550 million.
"The combination of CACI, LGS Innovations, and Mastodon Design offers unparalleled advantages to our defense and intelligence community customers," Asbury said in a company statement. "The synergies in our offerings will strengthen our competitive position while bringing agile innovation to our customers' missions."
CACI Chief Operating Officer John Mengucci said the addition of LGS and Mastodon further adds to signals intelligence, electronic warfare, and cyber operations offerings.
"Their software-defined expertise and manufacturing capabilities accelerate new functionality to the field as quickly as threats evolve,"Mengucci said. "CACI will build new products and solutions for the tactical edge faster and with less investment, while retaining ownership of the intellectual property."
On the financial front, CACI expects LGS and Mastodon Design to contribute $480 million in revenue over the next 12 months and $82 million in earnings before interest, taxes, depreciation and amortization.
As part of a three-way breakup in 1996, AT&T spun out its AT&T Technologies that included most of Bell Labs and created Lucent Technologies. Then in 2006, French company Alcatel acquired Lucent to form Alcatel-Lucent. They then created LGS Innovations to house their U.S. federal government business.
In 2014, private equity groups CoVant and Madison Dearborn Partners acquired LGS for $200 million. That deal gave LGS more freedom to pursue federal work as a U.S.-owned business.
J.P. Morgan Securities LLC acted as financial adviser to CACI and Gibson, Dunn & Crutcher was legal counsel.
LGS had Bank of America Merrill Lynch as financial adviser, while Kirkland & Ellis LLP and Crowell & Moring LLP were legal counsel.