General Dynamics' CEO explains call center business exit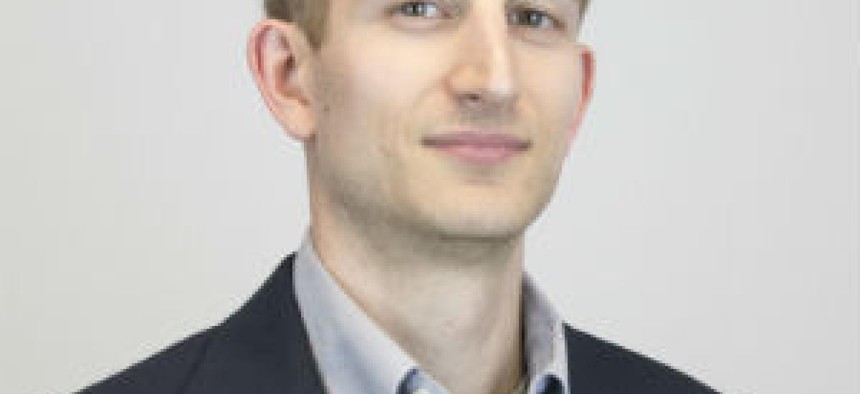 General Dynamics is explaining the decision to find another home for its citizen contact and call center business in Maximus with an often-touted but straight-forward mantra: it's no longer in the core.
During GD's third quarter call with investors Wednesday, CEO Phebe Novakovic characterized the move as part of a portfolio shaping effort amid the ongoing integration of CSRA into the defense contractor's IT services segment since that acquisition closed in April.
As Novakovic indicated, CSRA brings more of a mission-focused bent to General Dynamics in the area of IT. Hence, the call center business does not fall under that umbrella as the bulked-up GDIT business seeks a greater share of large-scale technology upgrade and other modernization work with CSRA now in tow.
First announced earlier this month, Maximus is buying the almost $670 million call center business for nearly $400 million in a deal slated to close in mid-November. GD inherited that business through its 2011 acquisition of Vangent and added more call center work through the CSRA transaction.
Novakovic's remarks to analysts on the call were the first public comments General Dynamics has made since Maximus announced it would acquire the call center business.
"In the case of the large public-facing call centers, they really have a better home with Maximus, which allows us to focus on our core enterprise IT, IT infrastructure, professional services and IT business solutions," Novakovic said.
And as far as GDIT's go-to-market approach goes, Novakovic said "we are business-to-business focused and this shifts us away from the more public-facing markets."
The move might also give hints on how the slightly-slimmed down but more focused GDIT may work hand-in-hand with other pieces of the defense contractor.
Leaving the call center business is "a sign that GDIT will look to become more mission-oriented, leveraging collaboration with General Dynamics' other defense-focused businesses to differentiate," Technology Business Research public sector IT analyst Joey Cresta wrote in a research note for clients.
But also according to Cresta, the fundamental nature of that call center work is also primed to change as General Dynamics exits what he described to me in an email as "a mismatch with that identity of the overall company."
"It's very transactional and labor-intensive (business process outsourcing) work versus the higher-value and more solutions-oriented work of app development and managed services," Cresta told me. "Cutting ties with a noncore asset embedded in low-margin staff augmentation work that will become increasingly automated sends the message that these are the marching orders for GDIT moving forward," he added.
For its part, Maximus is investing in machine learning and artificial intelligence tools to integrate into the technology platform for the call centers, as its federal business lead Tom Romeo told us when the deal was announced. That platform is also going from GDIT to Maximus. This all comes as agencies look to use digital technologies in citizen-facing functions such as fielding questions on government-provided services.
What is shifting toward Maximus in the almost $400 million transaction is citizen-facing engagement centers that support agencies such as the Centers for Medicare and Medicaid Services and Census Bureau, the latter of which is gearing up to conduct the 2020 Decennial Census.
On the CMS side, Maximus will handle customer inquiries on Medicare and the Federal Exchange to obtain health insurance through Healthcare.gov.
Support for the Census tasks Maximus with running a network of engagement centers to answer questions from respondents on how to fill out the Census form through telephone or web-based communications.
The sale of the call center portfolio was not the only transaction General Dynamics undertook in the third quarter. GD in August sold a CSRA Navy systems engineering and acquisition services unit to CACI International for $84 million due to an organizational conflict-of-interest. That unit helps the Navy design ships and thus creates a conflict with GD's large shipbuilding business.
More portfolio shaping is a possibility, but more acquisitions are not the priority for General Dynamics. Novakovic said the company's priority for using cash is to "pay down debt, fairly expeditiously."