May ends without final JEDI cloud RFP. What now?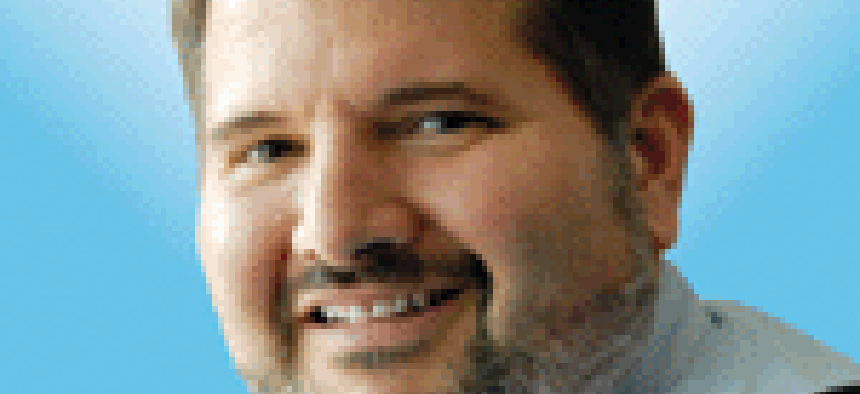 The Defense Department has been consistent that the final solicitation for the $10 billion JEDI cloud contract would be out in May but that hasn't happened. Will the planned September award slip as well?
When the Defense Department held its March industry day for the $10 billion "JEDI" cloud contract, many in the audience expressed skepticism about its aggressive schedule.
DOD said that the final solicitation for the Joint Enterprise Defense Infrastructure contract would come out in early May and an award would happen in September.
Given its size and complexity, several attendees told me they didn't see how they could meet that schedule.
And this was before Congress placed several reporting requirements on DOD. Lawmakers wanted details on DOD's strategy and a justification for the single-award plan for JEDI.
DOD met those obligations on May 7, ahead of the deadline set by Congress.
DOD's plan for awards by the end of September also didn't take into account the chances of protests objecting to the solicitation.
But it seems those original skeptics were right because May is behind us and there is still no final request for proposals. DOD says that the final RFP is still being reviewed.
The delay stands out even more because DOD has not wavered in their support for that September award date.
Also still not released is the document required by the Federal Acquisition Regulation that will support the single award strategy.
In their May 7 report to Congress, DOD said the document was "still under development within the department."
That stretches credibility a bit because DOD has been talking about JEDI as a single-award contract for about 10 months. You'd think they'd have the justification down pat by now.
But the May 7 report does lay out the framework for their justification. Basically, DOD says a multi-award contract will be too expensive and too slow. The department wants to create a single "data lake" if it want to take advantage of advances in artificial intelligence and machine learning.
DOD didn't comment on a new award schedule. So we sit and wait.
Safe bet: An award won't happen before the end of September.