Cracking the world of OTAs requires customer focus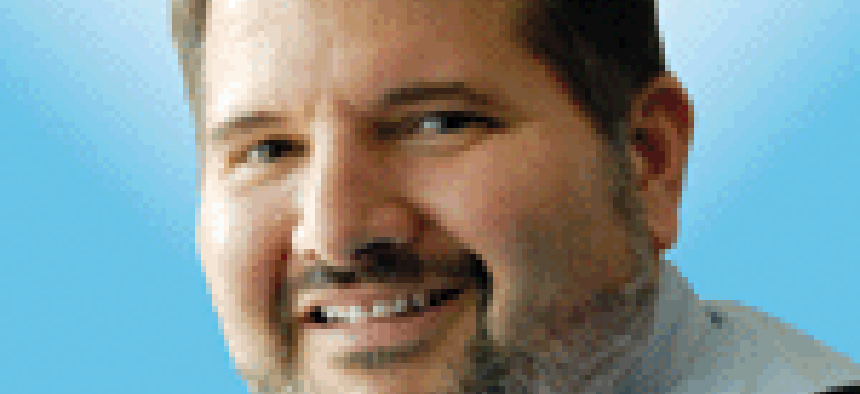 Government customers are looking for innovation and easier ways to buy technology. Here is some advice and insights from the speakers at our Inside the Government's Hidden Market event.
When we started working on Friday's event -- Inside the Government's Hidden Market – I caught flak from a reader who said the market wasn't hidden at all.
Other transaction authority -- OTA -- has been around a long time and I was doing a disservice by calling it hidden, that reader claimed.
But things have changed in recent years. There has been an expansion of the use by of OTAs by the Defense Department and NASA. The Homeland Security Department also has OTA authority. Others are likely to follow.
You also have customers that are hungry for innovation. They want commercial technology. They want leading edge solutions. They are putting a focus on solving problems.
They also want more streamlined buying.
All of these things are good but there also is confusion. OTAs in particular. People inside and outside of government have said they don't understand how they work.
This was the backdrop behind the event we produced earlier today and why we called it a hidden market.
We had speakers from two offices -- the Army Rapid Capabilities Office and the Defense Innovation Unit Experimental. We had the founder of a large OTA consortium explain the process. And we had a former government acquisition official talk about how business development efforts need to change.
A consistent theme across all of the speakers is to get involved. You need to be talking to customers but you also need to understand these new avenues for business.
Charlie McBride, founder of the Consortium Management Group, said the OTAs his group manages for the Army and Defense Department will break the $1 billion mark this year in awards since 2010.
Joining a consortium is easy but you have to get involved once you do, he said. You need to submit white papers and case studies. You have to be able to make the case your solution, he said.
The Army Rapid Capabilities Office, based out of the National Capital Region, has relied heavily on challenges to bring in new technologies. RCO has four current focus areas -- electronic warfare; cyber; position, navigation and timing; and survivability and lethality
RCO also is developing three more focus areas: artificial intelligence, optical augmentation and swarm/anti-swarm technologies.
Rob Monto, RCO's director of emerging technologies, said the office has a five-year, $50 million broad agency announcement in place to solicit white papers, proposals, and demos in these areas. Successful offers can lead to more traditional contracts, cooperative agreements, grants, OTAs and other buying mechanisms.
One challenge is active right now involving Army signal classification. They are looking for a machine learning capability to identify and classify signals in a dense electromagnetic environment.
The winner of the challenge will get $100,000, second place gets $30,000 and third place gets $20,000. Not huge numbers but it is an opportunity to prove a concept and position your solution for possible follow on awards.
Monto said RCO is generally looking at having something to deploy in one to five years.
At DIUx, the turnaround time is shorter. They are looking for 24 months. If it looks like it will be longer, they'll partner with another DOD agency such as RCO or DARPA.
DUIx has grabbed a lot of headlines since its launch in 2015 because of its mission to bring Silicon Valley to the Defense Department. But it was helpful to hear their process and that traditional contractors have a role to play.
David Rothzeid, Pathways manager for DIUx, said the organization isn't just California-focused. It has offices in Austin, Texas, Boston and at the Pentagon.
Responses to its opportunities have come from organizations in 42 out of 50 states and they are in the process of reaching out to the other states to see how to get companies there involved. A visit to Kentucky is in the works.
Part of DIUx's process is understanding DOD customer needs. "Requirements are a four-letter word for us," said Sean Singleton, director of engagement.
Instead they want to know what the problem is that needs solving. And then DIUx works on dissecting that problem because often the problem they want solved is symptom of a bigger problem, Rothzeid said.
Once they've done that, then they go to their industry partners and look for possible solutions.
What they are looking for are demos, not whitepapers, he said.
A list of companies on their website includes several familiar names like Raytheon, Adobe and Palantir. Others are not so familiar, but that is the point. DIUx exists to bring new technologies to the market, Rothzeid and Singleton said.
Procurement is changing everywhere whether it is DIUx, McBride's OTA consortium, the Army's Rapid Capabilities Office or any other government agency. There are opportunities to bring innovations that don't involve a long drawn out procurement process.
It starts with the customer and understanding the need and then matching the need to solution. At the same time you need to understand the buying mechanism.
Here are more resources from the speakers:
Army Rapid Capabilities Office:
Website: http://rapidcapabilitiesoffice.army.mil
Follow: https://www.linkedin.com/company/us-army-RCO
Emerging Technologies Office database: http://rapidcapabilitiesoffice.army.mil/eto
DIUx
Website: https://www.diux.mil/
DIUx library: https://www.diux.mil/library
DIUx portfolio: https://www.diux.mil/portfolio
Consortium Management Group
Website: https://cmgcorp.org/
C5 OTA: https://cmgcorp.org/c5/
Opportunities: https://cmgcorp.org/cmg-opportunities/