WT Innovator: Acquisitions, alliances key to Booz Allen's innovation strategy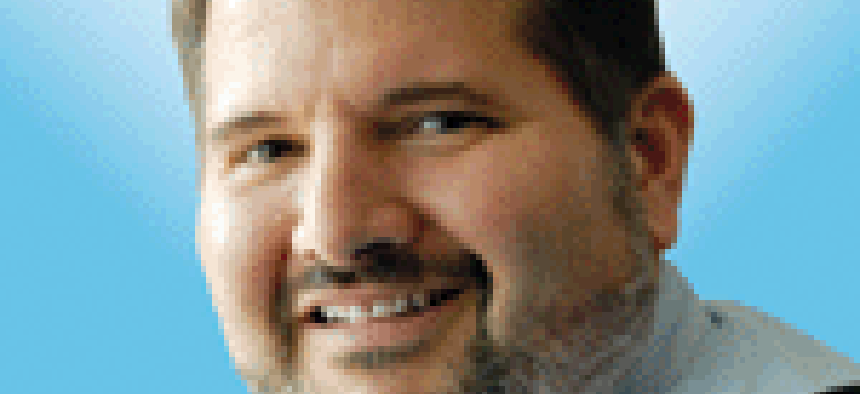 Booz Allen Hamilton has been using acquisitions, new hires and alliances as a way to create a sustainable innovation culture at the more than 100-year-old company.
Booz Allen Hamilton wanted to move deeper into the digital solutions business and it went after that growing market segment through a pair of acquisitions.
The 2015 acquisition of SPARC allowed the company to create an Agile development hub in Charleston, S.C. That 75,000-square foot center was designed to foster collaboration with customers such as Veterans Affairs and the Navy.
Booz Allen also bought Aquilent late last year for $250 million to continue blending traditional the firm's heritage consulting work with technical expertise, particularly around cloud, mobile and modular technology services. Here Booz ALlen bolstered its Agile, DevOps and open source capabilities.
These moves and others are why Booz Allen is a finalist in the Washington Technology Industry Innovators program.
Both acquisitions are part of the company's Vision 2020 strategy to target next generation opportunities and build a pipeline of sustainable growth.
The Vision 2020 strategy has been the prism through which Booz Allen has made of its decisions in recent years. It was launched 2012 and has helped the company reinvent itself to marry consulting and technology.
It has led to the launching of new relationships with technology firms, start-ups, non-profits and academia.
Some of these relationships include partnerships with Splunk for operational intelligence and Phantom for cybersecurity monitoring. With Phantom for example, Booz Allen is offering customers the ability to mine accumulated cyber intelligence and automatically prioritize alerts. This aims to allow customers to focus on critical issues rather than be flooded with alerts and warnings.
The company also has changed its employee awards and recognition program.
Some of the results of these moves can be seen in the company's win-rate of 62 percent for new work and 90 percent for recompeted contracts.
In addition to the development hub in Charleston, the company has created innovation hubs in Austin, Texas; Boston, Los Angeles, San Diego, and Seattle. These hubs pull in promising technologies from startups, academia and technology firms to create new offerings and solutions. Some of the promising areas include cyber, data solutions, machine intelligence and directed energy.
The idea is to create an infrastructure where innovation becomes a crucial part of the Booz Allen culture.