Automation and the cloud to drive IT opportunities in 2017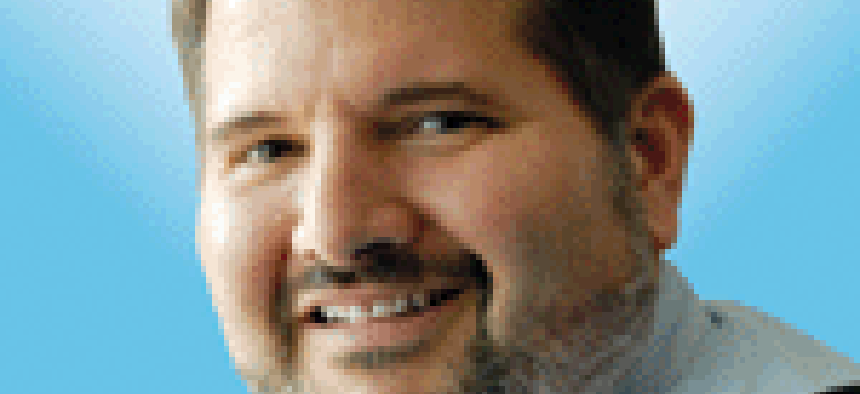 immixGroup analysts tracking the defense and civilian sectors see the need for automation and a push for more cloud services to be driving business opportunities across the government market.
Budget figures show that while IT spending is flat, the amount of money that is available for developing new systems continues to shrink.
Even at agencies such as the Air Force, which is expected to have a 4 percent rise in its IT budget in fiscal 2017, the amount of so-called steady state dollars is rising faster.
Overall, about 80 percent of the government's IT budget goes to maintaining current systems and the cost of maintaining those systems continues to rise. Legacy systems also present serious cybersecurity issues.
But these legacy systems also present an opportunity for technology vendors who can bring solutions to government customers that will allow them to address the cost of maintaining legacy systems, according to analysts at the immixGroup annual Government IT Sales Summit.
Presenting a market overview and sales forecast 10 days after a surprise election result presents unique challenges but the conditions at defense and civilian agencies are unlikely to change during the next year. The conditions that the immixGroup market intelligence analysts described during their defense and civilian briefings didn't suddenly change with the election of Donald Trump. The same conditions would face any president to coming to office.
Because the government is operating under a continuing resolution and will likely see passage of a spending bill for the rest of fiscal 2017 in January or February, this fiscal year actually might seem relatively stable, said David Stewart, vice president and general manager of immixGroup Inc.
Several themes emerged during the defense and civilian briefings that point the way to opportunities for vendors serving the government.
On the defense side of the market, the military services are looking for ways to shift personnel away from maintaining IT systems and more toward mission oriented functions, said Lloyd McCoy and Stephanie Meloni, defense experts in the immixGroup market intelligence unit.
One technology category that they mentioned time and again was automation. Defense buyers are looking for tools that can automate cybersecurity functions, cloud management and data center operations.
"Taking humans out of the equation reduces costs and becomes a force multiplier," McCoy said.
He and Meloni said that government buyers will be excited to hear about any solutions that can help lower operational costs.
Automation has great potential in the cyber area. "They want tools that will react in minutes, in real-time, and that means more automation," Meloni said.
Better automation will allow operators to focus on strengthening and improving the networks, she said.
The speed of the battlefield is much faster, and the United States no longer has the cyber dominance it once had, they said, and automation will play a crucial role in creating trusted networks on the battlefield.
The defense and civilian markets also share a growing interest in the cloud, again driven by a desire to find ways to reduce the cost of maintaining current systems and bring new capabilities online.
While the need to modernize systems is a long standing issue, there have been roadblocks, but action on Capitol Hill may be clearing some of those barriers, said Tom O'Keefe and Chris Wiedemann, immixGroup civilian experts in the market intelligence unit.
They expect the pending legislation to allow agencies to take the savings they gain in modernizing legacy systems and apply it to new programs.
"You need to be talking now to your customers about their modernization plans," they said.
Central to those modernization efforts will be increased movement to the cloud. This is being driven by the Office of Management and Budget's cloud first guidance and the Data Center Optimization Initiative.
The optimization initiative is driving cloud implementation but it also is pushing more agencies to consolidate their data center operations and offer them to other agencies. They are becoming de facto cloud service providers, O'Keefe and Wiedemann said.
But even if that is the case, there is still the business opportunity to support those government cloud providers with technologies and solutions, they said.
Another key to driving more cloud usage is that the streamlining of the FedRAMP process, which is getting down to six months to be authorized, compared to the year-plus it was taking.
But customers still need help showing the return on investment of moving to the cloud as well as addressing security concerns.
Still, O'Keefe and Wiedemann described the civilian cloud market as nearing exponential growth.
Across both the defense and civilian markets, the need for partnering is acute. Buyers want total solutions. They don't want to buy individual pieces of technology.
"You need to be thinking about capabilities more than requirements," Meloni said.