Brocade deal furthers push for open network infrastructure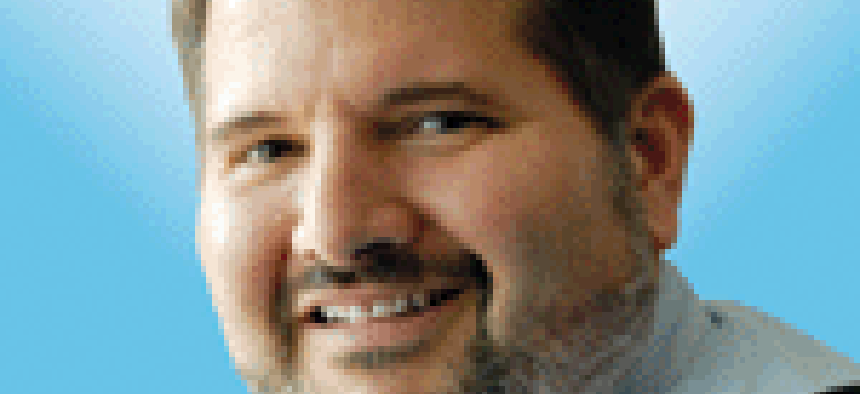 With its $1.2 billion acquisition of Ruckus Wireless, Brocade continues to put its dollars where it sees the market headed, particularly when it comes to the infrastructure.
Ruckus is a provider of wireless infrastructure products and complements Brocade's enterprise networking portfolio, which lacked a significant wireless offering.
The acquisition will close during the first quarter of Brocade's fiscal 2017.
The deal adds more capabilities to Brocade as it builds out its vision for what it calls the New IP, which essentially is a virtualized networking infrastructure.
Separate from the announcement of the deal, I had a briefing this morning with Anthony Robbins, vice president of federal sales for Brocade, and Judson Walker, systems engineering director for the federal business.
They were talking about the need for modernizing the federal government's network infrastructure, a topic they have been trying to drive home for about four years. And if their annual Federal Forum is any indication, they are seeing some traction.
They had 236 attendees two years ago when they launched the event. Last year, they had 977, and this year, the company expects over 1,000 for the June 14 event. They also have a broad group of sponsors including AT&T and Verizon.
To promote its vision of a modernized and virtualized network infrastructure, Brocade began with a white paper looking at the government spending trends and priorities around the network. It updates the paper each year, making tweaks along the way. For example, software defined networks wasn't covered in the first white paper four years ago, but today, it is.
The vision Brocade is pushing and that is increasingly being adopted is the idea of a multi-vendor network environment that is open source and relies on open standards, Robbins said.
Virtualization is critical as is the use of networks as a service.
The need to modernize the network infrastructure is great, Robbins said.
"The infrastructure that we have in place now was put in place before the cloud, before mobility, before social media," he said. "Those are the things driving the enterprise today."
The result is an old, out-of-date infrastructure that is costly and inefficient to operate, Robbins said.
The shift to a multi-vendor environment might be a challenge in the federal space where Cisco products make up more than 70 percent of the infrastructure. Cisco also is advocating open source in the network, though it isn't working with Brocade, a competitor.
Brocade claims that the recommendations in its white paper could save the government $1 billion annually.
But while the white paper contains seven recommendations, Robbins and Walker emphasized that agencies don't have to do all seven at once. They should let their needs, their expertise and the infrastructure itself guide them.
The company isn't alone in promoting this vision. It is working with the likes of AT&T, Dell, Hewlett-Packard and Juniper as part of the Open Daylight Consortium, Walker said.
And there are many advocates in government including Terry Halverson, Defense Department CIO, Tony Scott, federal CIO and Defense Secretary Ashton Carter. All have spoken about the need to modernize the government network infrastructure.
Robbins likened the state of the network to servers in the early 2000s, when VMware was first pushing the idea of virtualizing servers. By 2009, there were more virtualized servers than physical servers, he said.
The growth of a virtualized, software defined network will likely take several years as well, he said, but it is coming.
One reason is that it is a growing commercial practice. AT&T, for example, announced in 2014 that it would virtualize 75 percent of its customer network by 2020.
The shift toward a virtualized network also means changes for systems integrators and how they partner with companies such as Brocade.
A major role for systems integrators will be helping agencies navigate the transition, Walker said.
"The conversation has to be more of a solution, not the device or technology," he said.
That means gaining expertise in offering as-a-service solutions as well as how to manage multi-vendor infrastructure. It also means understanding how to simplify the infrastructure, he said.
"The government recognizes the issue," Robbins said. "It's just a matter of how fast they can move in that direction."
Meanwhile, you can expect Brocade to keep investing.