Senior Army official added to WT DOD Industry Day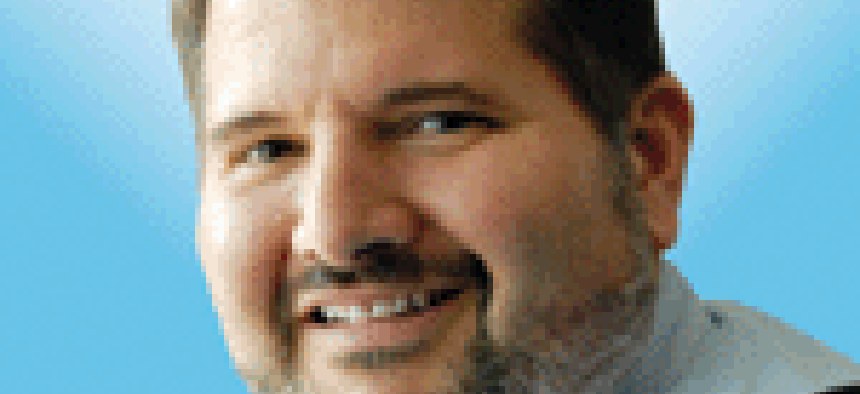 Hari Bezwada, the CIO of PEO EIS, will be one of our featured speakers at the WT DOD Industry Day on July 23. Space is limited, so register today!
We're rapidly fleshing out our lineup for the Washington Technology DOD Industry Day on July 23 and have just added what should be a great speaker from the Army.
Hari Bezwada, the CIO of the Army Program Executive Office, Army Enterprise Information Systems, yes, PEO EIS, has agreed to be a speaker.
PEO EIS oversees some of the biggest IT contacts and programs in the market including the IT Enterprise Solutions contracts, known as ITES. There are separate ITES contracts for hardware, software and services as well as large and small business contracts of each.
Bezwada's office also manages other contracts and programs involving biometrics, network and strategic communications and enterprise management systems.
He'll be speaking about the IT needs of the Army, and how industry can play a role.
He joins over speakers at the event including Jessie Showers, infrastructure executive at DISA, Dave Dawson, associate director for small business programs at the Marine Corps, and Mark Teskey, director of Air Force small business programs.
We'll announce other DOD speakers as they get added.
The event will be held at the Fairview Park Marriott in Falls Church, Va., and will also include time for networking. The half-day conference will wrap up by noon.
To register, click here. There also is a discount for WT Insiders.
And for more information on the event, follow this link.
This industry day is our second one in a series that we are producing this year. Upcoming events include Health and Human Services on Sept. 2, Emerging Technology on Sept. 15, Transportation Department on Oct. 21, cloud and mobility on Nov. 10 and cybersecurity on Dec. 15.
I'll keep you updated as we develop each of these.
I hope to see you there.