$1.6B DISA-VMWare agreement hits bid protest storm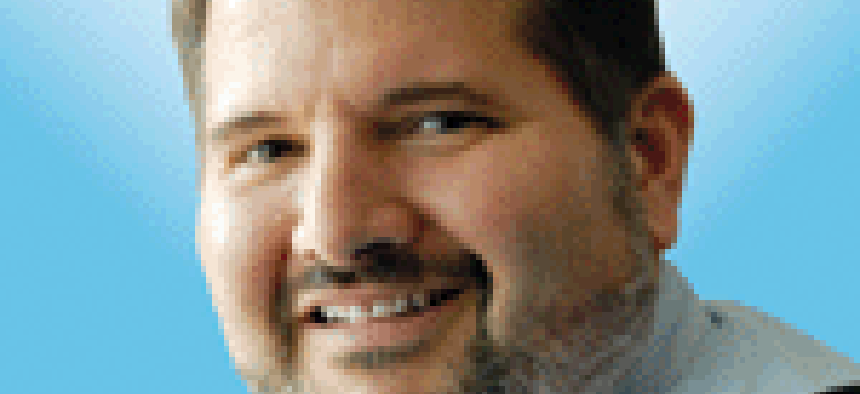 A number of companies are crying foul over a DISA plan to sign a DOD-wide licensing agreement with VMWare. The protesting companies say the agreement is too broad and will restrict competition.
On the surface, DISA's plan to form a joint enterprise licensing agreement, or JELA, with VMWare looks like a no brainer.
After all, VMWare is the dominant provider of server virtualization products to the Defense Department. According to procurement documents, the planned agreement covers about $1.6 billion in software licenses and maintenance agreements. If the JELA works as it is supposed to, DOD could see significant savings.
But it doesn't take much digging into the solicitation and the justification document to realize that isn't the average JELA, and that is what has gotten several other companies in the virtualization space riled about the planned contract.
According to solicitation and justification documents, DISA wants to consolidate all of its VMWare licenses into a single agreement. Only VMWare or one of its authorized resellers can bid on the contract.
So far, four companies, Amazon Web Services, Citrix Systems Inc., Minburn Technology Group and Nutanix have filed pre-award protests with the Government Accountability Office claiming the proposed contract unduly restricts competition.
Citrix is the dominant player in the desktop virtualization space, and Minburn is a Microsoft LAR or large account reseller. It claims to be Microsoft's only service-disabled, veteran-owned small business LAR. Nutanix is a leader in the virtual storage space and Amazon, of course, is all things cloud where virtualization is a critical component.
Cisco also has voiced concerns with DISA, but hasn't filed protest yet, sources said.
DISA has been pursuing JELAs as a way to consolidate the vast number of software licensing and maintenance agreements that it must manage. The agreements can reduce costs and streamline operations.
In its justification for a brand name procurement in the case of VMWare, DISA said there are 2 million VMWare licenses, and there have been more than 9,720 separate VMWare procurement transactions over the past five years.
So, it makes sense that DISA would want a JELA for VMWare, one of my sources said. And if the agreement focused on server virtualization, where VMWare is by far the dominant player, the agreement would be the right thing to do.
But the agreement goes beyond that and includes VMWare software for desktop as a service, desktop virtualization, virtual storage and other products. These are areas where other companies have a larger market share in the government than VMWare, but these also are areas that VMWare wants to expand into, a source told me.
I've reached out to VMWare for comment, but I haven't heard back from them.
If DISA continues on with this agreement, it would restrict competition and give VMWare an unfair advantage across DOD, my sources told me.
My sources also are questioning the process that DISA is using to put out this contract.
They are bothered that there was no industry day; after all, there is $1.6 billion of business at stake.
Timing is another question. The solicitation was issued Feb. 9. Questions were due Feb. 17 and the final proposals are due Feb. 23. The deadline for the questions was 10 a.m. Feb. 17. That's a Tuesday morning after a three-day weekend, which my sources said makes it look DISA didn't want any questions filed.
From solicitation to proposal, it is two weeks, a very compressed for such a valuable contract, my sources said.
The justification document also is unusual. This is the document where DISA explains its reasoning for conducting an "other than full and open" competition.
The document is heavily redacted with large sections blacked out. Information that has been removed includes the number of DOD virtualized environments supported by VMWare, how much DOD has invested in VMWare licenses, DOD's cost per transaction and the amount they expect to save over the five years of the JELA.
Entire sections of the document are blacked out, including ones with these headers:
FEDBIZOPPS announcements/potential sources
Determination of fair and reasonable cost
Market research
Any other supporting facts
Listing of interested sources
Actions the agency may take to remove or overcome barriers that led to the exception to full and open competition.
I'd especially like to read that last one.
I've reached out to DISA, and they are working on a response, but did not make my deadline today. I'll write a new post or update this one once I have that in hand.
With pre-award bid protests on file at GAO, DISA can accept proposals and conduct its evaluation, but it cannot make an award.
GAO's decision is due June 1, but I think DISA has hit a bit of a firestorm and very well might pull back the solicitation.
Stay tuned. I'll be writing updates as more companies file protests and if I hear back from VMWare and DISA.