SI makes blockbuster deal for most of QinetiQ North America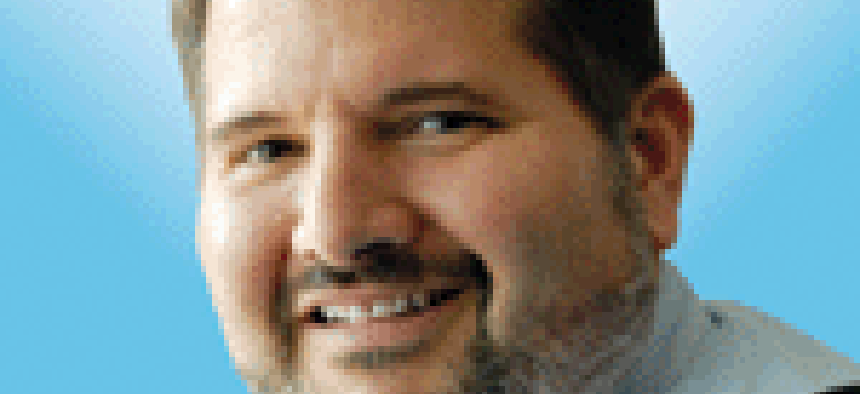 The SI Organization is buying most of QinetiQ North America as the latter company's British parent looks to back away from the U.S. services market.
The SI Organization has made two acquisitions since it spun out of Lockheed Martin in 2010. Both were good solid deals but not the kind of blockbuster it is trying to land now.
The company is planning to buy virtually all of QinetiQ North America as QNA's British parent looks to downsize its U.S. operations and back away from the American services market.
The SI is paying $165 million for QNA's Services and Solutions Group includes everything except for the Cyveillance, a cybersecurity firm QNA acquired in 2009. The company will pay an additional $50 million as part of an earnout based on performance as of March 2015.
According to a financial presentation from the British QinetiQ Group plc, the North American services group had about $800 million in 2013 revenue. All of that business minus $20 million attributed to Cyveillance and some other product business is going to the SI Organization.
In addition to Cyveillance, QinetiQ is keeping its product business in the United States including the Talon and Dragon Runner robots, Q-Nets, which protect against rocket propelled grenades, and SWATS, which wearable systems that track the sound of gunshots to locate snipers, a QinetiQ spokesman said.
QinetiQ North America will continue as an entity but will have a new board and will be led by Andy Rogers, currently executive vice president and general manager of QNA's technology solutions group.
The SI Organization is picking up about 2,800 employees and after the deal closes will have about $1.3 billion in annual revenue.
"The acquisition of QNA/SSG accelerates the SI's vision to be a leader in the design, development, integration and operation of complex, mission-critical information systems across the government," said SI CEO Mac Curtis.
The deal expands SI's coverage into adjacent markets in the Defense and Homeland Security departments as well as NASA and civilian agencies, Curtis said.
"QinetiQ North America SSG has an exceptional, customer-focused team, and we are excited to welcome them to the SI's family," he said in a statement.
Curtis became CEO of the SI Organization in May 2013, and this is the first acquisition under his watch. He came to the company after a very successful run at Vangent, a company he led through several acquisitions as he grew the company before selling it to General Dynamics in 2011 for $960 million.
As with most divestitures, the sale of most of QNA is a tale of two companies.
QinetiQ Group plc once saw the U.S. market as a high flyer and an important growth area, but the budget constraints have taken a toll. The company took a write down of $430 million in May 2013.
In its presentation announcing the deal, QinetiQ executives described the U.S. business as not fulfilling a strategic growth role. It lacked scale and synergies with the rest of the group. It also added governance costs because as a foreign-owned company in the United States, it had to abide by certain regulations.
Executives said that the sale would create a stronger, more focused QinetiQ. In short, the U.S. business was a distraction for both management attention and resources.
But for the SI Organization, QinetiQ's unwanted business is a crown jewel. It effectively doubles the size of the company and adds customers and capabilities.
The 2,800 employees include engineers, scientists and other professionals with mission critical knowledge of defense, homeland security and NASA customers.
The deal will allow SI to deliver more technology-enabled solutions in areas such as cyber, analytics, software development and IT.
While QinetiQ reported that the business had dropped 13 percent in the first half of its fiscal 2014, it's still a substantial business, and it is great price for SI.
The deal has to clear standard regulatory approvals and likely will close by the end of June.