Why is the Post attacking Tony Jimenez and MicroTech?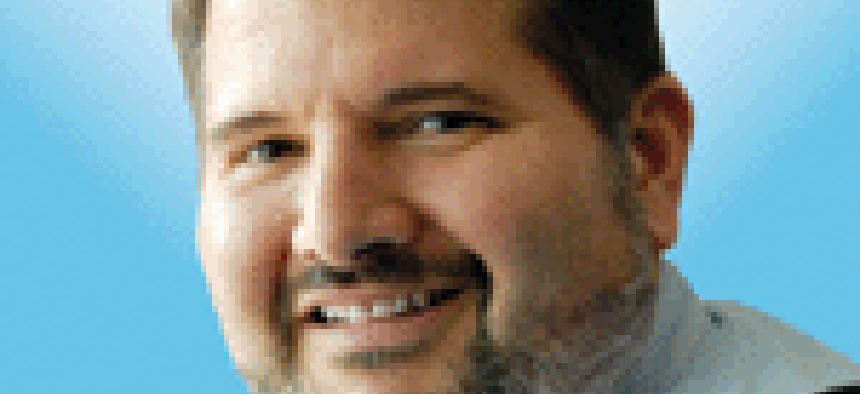 I usually don't go into media criticism, but the Washington Post story on Tony Jimenez and his company MicroTech made me cringe a bit.
The thrust of Robert O'Harrow Jr.'s story is that companies using small business programs can outgrow those programs, but continue to win small business contracts. That's an old story in the government market, but it still deserves to be examined.
What I don't understand, though, is why make Jimenez and MicroTech the poster children for flaws in a well-intentioned program? Why is the story only about one entrepreneur and one company?
As I read the article, I kept waiting for the accusations of wrongdoing or proof of illegal activities, but none came.
Instead, it is a description of how Jimenez and MicroTech work inside the system; however, the tenor of the story is that because Jimenez is successful, he's therefore done something wrong.
The proof of Jimenez's corruption: He drives a Mercedes. He has a home in Great Falls, Va. And e-gad! He likes mixed-martial arts.
Come on, we deserve better from the Washington Post. O'Harrow had three researchers helping him on this story, and there isn't one other company mentioned. If he is trying to make the point that the small business set aside program is broken, then why not have some statistics to support that position?
The American Small Business League puts out an annual report naming some of the largest companies in the world that are receiving federal small business contracts.
Why not review some of the findings of Government Accountability Office reports or reports from the Small Business Administration's inspector general that talk about large businesses getting small business contracts?
Instead, the Post stoops to a personal attack. Maybe it's sexier, but it's misleading and unfair.
I don't want to sound like an apologist for Jimenez and MicroTech; I agree with O'Harrow's statement in the story in that MicroTech's success "illuminates the challenges and complexities at the heart of government programs to help small-business entrepreneurs."
MicroTech is solidly in the mid-tier of the government contracting space, so it's a legitimate question to ask if they should still be able to participate in small business programs.
But that is a question of policy, not proof of corruption, which is how O'Harrow's story reads. I guess we'll get more on Thursday when part two examines MicroTech and its contract with Veterans Affairs. Jimenez is an Army veteran with a 30 percent disability, so the company also qualifies as a service-disabled, veteran-owned small business.
That status apparently is more fodder for an attack.
But it seems to me that Jimenez and MicroTech are being attacked because of their success, and that shouldn't be a crime.