Leidos headed for Reston post-SAIC split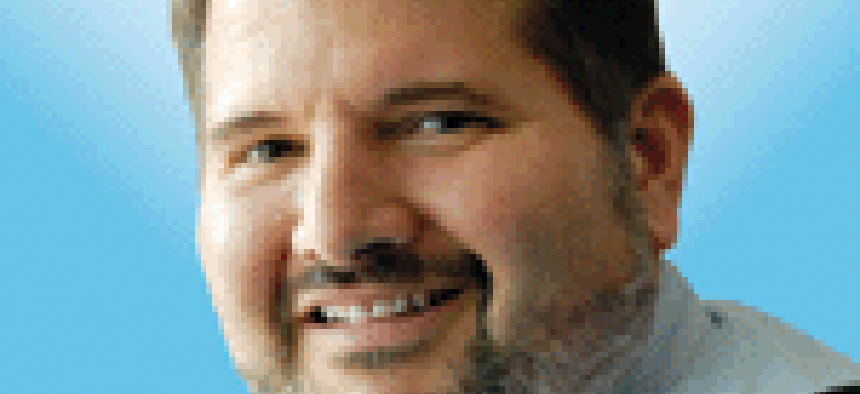 Speaking on the new Government Matters TV show on Sunday, SAIC Chairman and CEO John Jumper revealed that Leidos will move its headquarters to Reston, Va., after SAIC splits into two companies.
EDITOR'S NOTE: This blog was updated Monday afternoon with information from SAIC's official announcement about the headquarter's location.
The split of Science Applications International Corp. into two new companies will be physical as well as financial.
The portion of the company that will go by the name SAIC will remain in McLean, Va., but the high end science and engineering business to be called Leidos is heading west a few miles to Reston , Va.
SAIC Chairman and CEO John Jumper spilled the beans while speaking Sunday on the new TV show, Government Matters. Jumper will be the chairman and CEO of Leidos when the company splits.
On Monday, SAIC officially announced that it had leased two buildings at 11951 and 11955 Freedom Drive in Reston. the buildings are known as One and Two Freedom Square.
"We did careful analysis of where employees live and also mapped out key customer locations to inform our decision," said Stu Shea, SAIC's chief operating officer in a statement. He will be the COO and president of Leidos after the split.
The new headquarters will primarily house the leadership team and corporate functions because a large percentage of employees work side-by-side with customers, he said.
Reston and McLean are both in Fairfax County, Va., so I'm sure the decision on the headquarters is a relief to the county's economic development office.
The split of SAIC is expected in the next six weeks to two months, Jumper said. The company announced the planned split over a year ago.
SAIC sold its 18 acre campus in May for $85 million, but one office building has been leased back for seven years. That will be the headquarters for SAIC, post split.
The company hadn't publicly disclosed the Leidos' headquarter location until Jumper was asked about it on the TV show, which airs on WJLA Channel 7 in the Washington area.
The most the company had said to this point was that it would remain in Northern Virginia.