Fast 50 business leaders share their secrets to success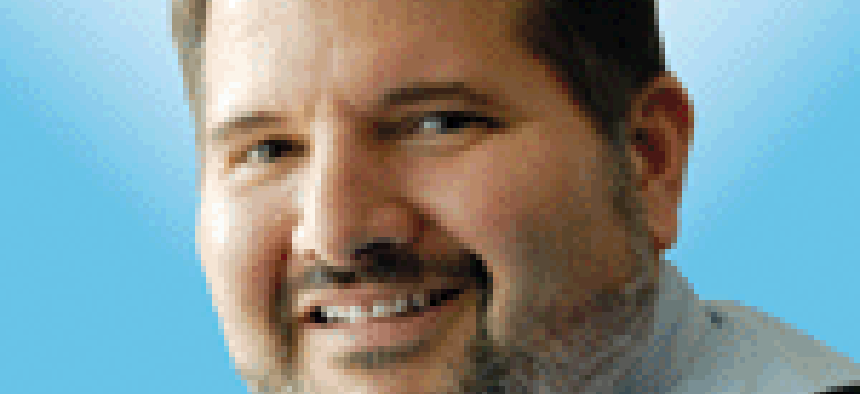 Three leading executives from the Fast 50 share their lessons learned and business strategies that have helped fuel their extraordinary growth.
One of the fun things about being a journalist is talking to a variety of people about a certain topic and seeing the different threads of a story come together.
This doesn't happen right away; often, it is the third or fourth or even fifth interview before things begin to coalesce as you ferret out themes and ideas by reviewing notes and doing more research. When the picture emerges, it can be an exciting feeling.
That's what happened to me as I worked on the panel for our webinar on the secrets of the 2013 Fast 50. I picked three executives from the list: Bruce "Ed" Jesson, president and CEO of OBXtek; Susan Kidd, CEO of DRT Strategies; and Rahul Pandhi, president of CollabraLink Technologies.
I knew they would be good, but it wasn't until we were into the webinar itself that I realized how good. Putting any hype aside to generate attendees, these three offered the lessons learned, management strategies and business sense that has made each of their companies successful.
The hour-long seminar is definitely worth a listen.
Here are my top takeaways:
Understand what you want your company to do, and what it is capable of doing. Having that vision will give you confidence to overcome the challenges in the market and understand where you need to invest and improve.
Build a good relationship with a bank and don't forget investment bankers because, as you grow, mergers and acquisitions will need to be part of your strategy.
Build a corporate infrastructure that encompasses certifications and awards, and take advantage of small business programs such as 8(a), woman-owned, or service-disabled vet.
Manage your talent. This means having the right organizational structure. And don't forget that, as you grow, how you communicate with your employees has to evolve.
Build strategic partnerships and look for mentor-protégé opportunities, but don't necessarily focus just on large business partners because there may be better opportunities with a mid-sized firm.
Win task order and IDIQ contracts so customers know they have a vehicle they can use to reach you. Target IDIQs that will let you grow beyond a small business designation. These vehicles are the contracts of choice for the future.
Constantly build your business development capabilities, but focus on how you deliver value to your customers.
Make the investment in process certifications such as ISO-9000 and CMMI, which focus on quality management and help deliver value to customers.
Invest in talent, particularly individuals who bring skills and expertise from larger companies or domain expertise critical to your customers.
As I listened to the three of them share their insights around these issues, I was struck by their focus on the basics -- the blocking and tackling, so to speak -- of managing a business.
Their biggest secrets are probably the simplest to articulate, but the hardest to stay true to.
It goes back to vision and confidence and understanding that just because you are a small business doesn't mean you can't set a standard for the rest of the industry to follow.
CLICK HERE to listen to entire webinar.
And CLICK HERE for the Fast 50 rankings.