4 nuggets from DISA industry day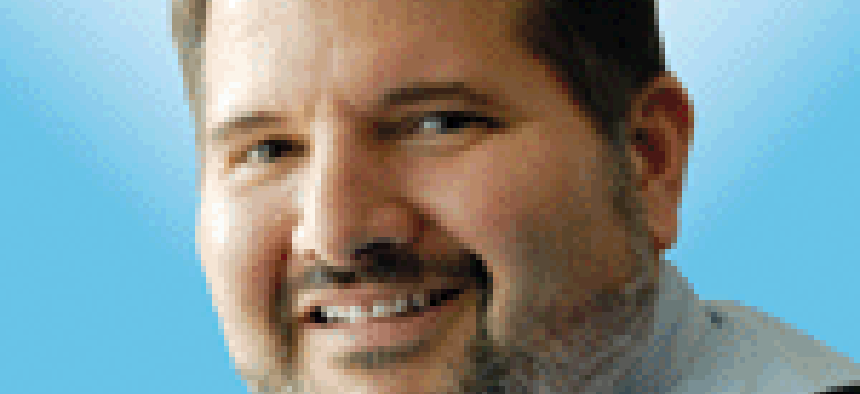 During its industry day last week, DISA laid out its IT priorities, and its presentations offer a treasure trove of insights into where the defense agency is headed, and how contractors can play a role. Editor Nick Wakeman offers up four nuggets. Are there more?
I didn't make it to the industry day for the Defense Information Systems Agency last week, but a look through the presentations offers several good nuggets about DISA's priorities.
Nugget 1: IT Acquisition Trends
This is slide 22 in the deck. DISA is looking at a centralized strategy for multiple award contracts. This will give them consistency, accommodate agility and align with processes and policies.
The agency is also increasing its focus on efficiency and innovative approaches for reducing sustainment and service costs.
In the areas of commercial IT, DISA is interested in storage and capacity as a service and application frameworks such as an app store.
Nugget 2: Opportunity map
The slides breakdown several need areas including mobility, unified capabilities, commercial cloud computing, global network services and data center consolidation.
Each area includes a breakdown of expected contract and task order opportunities. For example, DISA will use Encore II to issue a task order for a global content delivery system. The RFP will be out in the first quarter of fiscal 2014 and award will come in the second quarter of fiscal 2014. It'll be a single award.
The cloud will remain a priority with projects already underway for enterprise email, messaging, and IT infrastructure. Look for more enterprise sharing, identity and access management and wireless local area network services.
Getting its arms around mobile is another priority area.
Nugget 3: Cyber priorities
DISA wants to build on existing capabilities, but its priorities are global visibility that enables action, training cyber teams and creating an architecture that is easier to defend.
Some next steps include training cyber protection teams and cyber defenders and expanding the role of the cyber range.
Nugget 4: One to watch
Before the end of the year, DISA will release the request for proposals for its Acropolis and Sensor Operations contract. An award is expected by the fourth quarter of fiscal 2014.
Acropolis is an analytic cloud for cybersecurity situational awareness that will collect and analyze everything and anything going on in the DISA networks.
The expectation is that DISA will work closely with its neighbor, the National Security Agency. "We moved up to Fort Meade [Md.] for a reason," said Mark Orndorff, DISA program executive for mission assurance and network operations, according to published reports.
This is a real 25,000-foot view, so I'm sure there are tons of other nuggets I've missed. Let me know what else you think is worth exploring.