Lockheed expects delays to drive sequestration cuts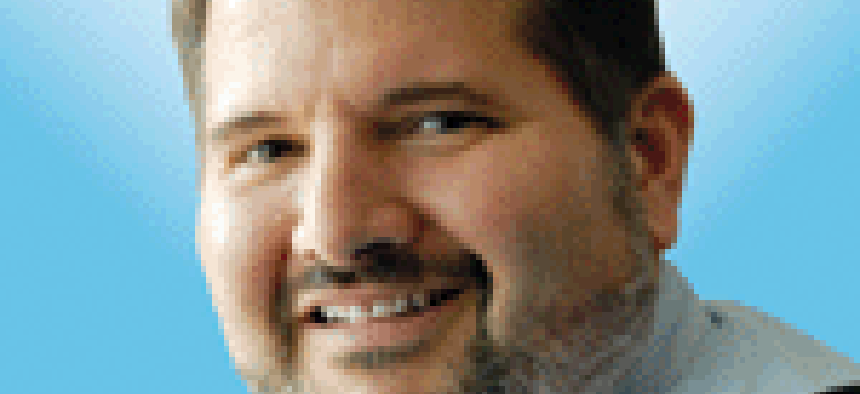 Lockheed Martin Corp. reported relatively flat results, but the company is tracking sequestration closely, and expects most of the cuts to come through contract delays instead of cancellations and modifications.
The quarterly reports for many defense and IT contractors will be coming out over the next couple of weeks, and we're sure to get some more insights into the market and to the impact of sequestration.
One of the interesting things about quarterly reports is that they simultaneously give you a look back and a look forward.
First out of the gate is Lockheed Martin. Northrop Grumman, L-3 Communications and General Dynamics follow later this week. Others will be coming later this month.
Some highlights from Lockheed:
Sales for the quarter dropped $200 million, falling to $11.1 billion from $11.3 billion.
Sequestrations impact has been limited so far.
Revenue for the Information Systems and Global Solutions is up slightly to $2.1 billion, compared to $2.09 billion for the quarter a year ago.
The engine behind IS&GS's positive results was work under the Defense Information Systems Agency's GIG services management and operations contract, as well as the National Science Foundation's Antarctic Support contract.
But there were lower sales in other areas, particularly the Next Generation Identification and Centers for Medicare and Medicaid Services' Consolidated IT Infrastructure Contract, and the Outsourcing Desktop Initiative for NASA contract.
That's the "looking backward" portion of the quarterly report. Looking ahead, things get murkier thanks to the S-word – sequestration.
The company, and I expect the other contractors to sing a similar tune, haven't been told yet by customers what specific sequestration decisions have been made, except in very limited circumstances.
In light of that, the company is using high level estimates of the impact. It expects a reduction in revenue in 2013 of $825 million. The company now thinks revenue to be on the low end of its $44.5 billion to $46 billion outlook.
The company makes an interesting assumption about sequestration, most likely based on conversations with customers.
Sequestration cuts will be achieved through delays and deferment of new program starts instead of modifying or restructuring contracts. Existing contracts have obligated schedules and delivery requirements. Makes sense to me. If the government cancels or restructures contracts, it could cost them more money than it saves. (My words, not Lockheed's.).
"While the impact of sequestration on our business has been limited to date, we continue to work closely with our customers to better understand the future impact sequestration may have on our programs," CEO Marillyn Hewson said in a statement.
Indeed, I expect that's going to be a common refrain among executives for the next six months.